Before we get too excited with the upcoming Surface event, we will give you our top 5 Windows Phone apps worth installing on your Windows 10 Mobile device. But why? Because we are now getting used to UWP apps right? Especially to those who are rocking a Windows 10 Mobile device. It features Cortana voice integration, Actionable notifications, improved live tile, and so much more only UWP can offer – and of course fluidity. It is painful if you switch from a UWP app to a Windows Phone app and you will be greeted with "Loading..", no proper splash screen, and big fonts are screaming on your face.
But, there are Windows Phone/Silverlight apps which were developed the right way. There are Windows Phone apps that were developed by hard work. There are Windows Phone apps that you can feel the developer really knows how to develop a true Windows Phone app. But also there are questions like, why not put the efforts creating or upgrading the app to UWP? But we are talking of phones here, maybe because Windows 10 Mobile has yet to eat a large portion of Windows Phone market share.
Note that these apps were installed and tested on Lumia 950. Performance may vary on other Windows 10 Mobile device. So here we go.
Steam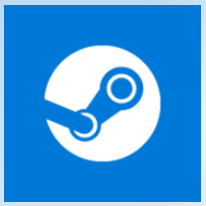 If you're a PC gamer who plays Steam games, this app is a must-have one. Steam is not just a game distributor; it is a community as well. There's also the Steam Market where you can buy and sell items for your games. Many of the steam users treating their accounts the same as bank accounts. Frauds are rampant in the community that's why Steam introduced Steam Guard. It is their own version of two-factor authentication. You can opt-out of the feature but when you buy or sell items there is a certain period your items will be put on-hold but this is very frustrating. There are many consequences for not having Steam Guard enabled. Steam encourages their users to download and install the Steam app. However, same old story, the app was only available for iOS and Android. Windows phone users where left out. Months after leaving Windows phone users in the dark, Valve hired the developer behind the Unofficial Steam Mobile Authenticator to develop the official one for Windows. Many expected that the app to be a UWP but it was written using Windows Phone 8 tools. However, releasing a UWP app and will be exclusive to Windows 10 Mobile users is not a good move. Valve wanted all Windows phone users to have the app so they decided to include Windows Phone 8.xx users as Windows 10 Mobile users have yet to make a dent in the Windows phone market share.
Steam
Developer: Valve Corporation
Price: Free
Description
The official Steam app for mobile Windows devices provides authentication, trade, and community features to secure and enhance your Steam experience.
You'll be able to:
– Ensure the security of your account with Steam Guard multifactor authentication;
– Send and confirm trades with friends;
– Sell your in-game items in the Steam Community Market straight from your Inventory;
– Browse the Steam storefront and keep up with the latest games, promotions, and sales;
– Remotely download and install your games straight to your PC at home.
Spotify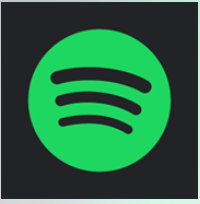 This app went through different controversies in the Windows phone community. When it was launched for Windows Phone users, only premium subscribers can use the app. iOS and Android users can use their free account to access their respective apps. Then the app received a huge update making it somehow on-par with other platforms. But there were stability issues – the app was very slow. The app sat there for a long time. Many users expected Spotify to re-write their app to make it UWP as other companies like Pandora and Deezer Music immediately jump to Windows 10 bandwagon. Expect the unexpected, news came out that Spotify will be ending its support to Windows Phone. Many users expressed their disappoinments for 1 day, yes for 1 day because Spotify issued a statement committing to Windows Phone platform and promised an update very soon. Within the week an update came but it's not much of a big update – just a minor update. Months after, a huge update came, many expected it to be the UWP update, but they just polished, introduced new UI and UX, and made the app faster and smoother than ever.
Spotify
Developer: Spotify AB
Price: Free
Description
Spotify is now free on the Windows Phone. Listen to your music, wherever you are. With Spotify, you have access to a world of music. You can listen to artists and albums, or create your own playlist of your favourite songs. Want to discover new music? Choose a ready-made playlist that suits your mood or get personalized recommendations.
Listen for free.
Play any artist, album, or playlist on shuffle mode.
Spotify Premium features.
Play any song, any time on any device.
Download music for offline listening.
Enjoy amazing sound quality.
No ads – just uninterrupted music.
No commitment – cancel any time you like.
ESPN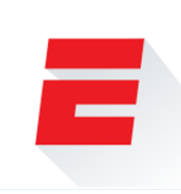 Windows Store has a good collection of Sports app like NFL, MLB, Nascar, Formula 1 etc. (though I am still missing the NBA app). But if you want a hub or go-to app for all your Sports needs, you might want to consider ESPN. It supports almost all major sports leagues from news, player profiles, score updates, schedules, and many more. You can also personalize the app by choosing your favorite sports team or league. One thing I'm really impressed with this app, is the notifications. It delivers real-time notifications on score updates and news, which is far better than the built-in UWP Sports app considering ESPN is a Windows Phone app. It also has a live radio! The app recently received an update which made the app faster and fluid.
ESPN
Developer: ESPN
Price: Free
Description
The ESPN App is the #1 Sports App in the market. The app gives you up-to-the-minute scores and the latest news, live video and audio streaming across ESPN's networks, and loads of video highlights. Sign in and personalize the ESPN App to get alerts about scores and news from all of your favorite teams and leagues! No matter where you go, take ESPN with you to stay connected the moment you need it, from wherever you are. What do you get with ESPN? Fast access to scores from the MLB, NFL, College Football, NBA, NHL, College Basketball, MLS, and more. Stories and videos from your favorite teams and leagues up front and center – Simply sign in to pick your favorite leagues and teams to get started. Check out the "Now" views for real-time updates and commentary. Now combines up-to-the-minute ESPN updates on every sport or team with the freshest photos, videos and social media content from around the sports universe. Not near a TV or want to stream a second game? Watch video highlights of your favorite games or stream live events, up-to-the-minute news, highlights and analysis from the ESPN family of networks. Stream live ESPN Radio for free — just tap on the On-Air tab and hit "Play".
Seven – 7 Minute Workout Challenge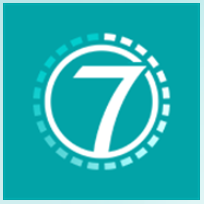 This is for the body conscious people. When I first installed the app and get a tour with it. I am surprised with the app. You will really feel that the developers spent dedicated hours, days, months to make the app. It features workouts for full body, upper body, lower body, cardio, fat burn, and stretching. It has achievements to get you motivated, calendar to keep track of your workouts, and instructors with voice over featuring Alli Simpson, Drill Sergeant, Kung-Fu Master, Cheerleader, and Hippie. You can also play your own music while doing the workout. It was recently updated to support Windows 10 Mobile devices.
Seven – 7 Minute Workout Challenge
Developer: Perigee
Price: Free (contains IAP)
Description
* No workout equipment & just minutes a day
* Fun achievements and rewards to keep you motivated
* Based on the 7-minute workout featured in NY Times Magazine Using nothing more than a chair, a wall, and your own body weight, the 7-minute workout is based on scientific studies to provide the maximum benefit of working out regularly in the shortest time possible.
YOU ONLY LIVE THRICE Just like your favorite video game, Seven starts you off with three lives. Skip a day and lose a heart, but miss 3 workouts in a month and your progress resets to zero and it's game over! Work out every day for 7 months to achieve 100% and become a 7/7 champion.
Seven also motivates you toward your goal with positive reinforcement:
— Unlock achievements from Novice to Athlete as you vary your routine
— Earn rewards and health-related giveaways — Set up daily reminders, or when you've missed too many workouts
— Track your progress visually on color-coded graphs and calendars
— Share your success with friends by e-mail, text message, Twitter or Facebook
THE ULTIMATE 7-MINUTE WORKOUT APP Seven guides you through the 7-minute workouts with precise illustrations, visual timers, spoken instructions and even tactile feedback to switch between 30 seconds of intense exercise and 10 seconds of rest.
EXTRAS
— No internet access needed. Work out anytime, anywhere!
— Play songs from your favorite music app in the background
— Fitness enthusiasts can do multiple circuits for longer workouts
— Sync to keep your progress up-to-date on all your devices
— The "Learn" tab includes pro tips on how to perform each exercise Now all of us, busy as we are, can stay in shape!
Vine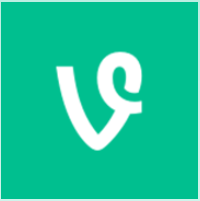 The popular entertainment network which features 6-second videos. Although, this one has an official Windows 10 app, it is only available on PCs. The mobile app is still a Windows Phone one. This app is one the few social network apps which receives constant updates and features introduced on other platforms. We are looking forward to the availability of Windows 10 Mobile app since it already has a UWP on PCs.
Vine
Developer: Vine Labs
Price: Free
Description
Vine is the entertainment network where the world's stories are captured, created and remixed. On Vine, there's never a dull moment. Watch incredible moments in Channels like Dance, Comedy and Sports. Find out about trends and viral Vines before they blow up. Follow your favorite creators and watch their stories unfold. Download Vine on your Windows 10 PC to: Discover the best of Vine. Check out Explore — you don't even need an account! Share Vines you enjoy by Revining them or posting to social networks like Twitter and Facebook. Upload your videos and share them on the world's biggest stage. Your post may go viral or start the next big trend!
Honorable mentions are Speedtest.net, CBS News, and WhatsApp.
There you go folks! Do you still use Windows Phone apps on your Windows 10 Mobile device? Do you have a favorite Windows Phone app which is not on the list? Let us know below!