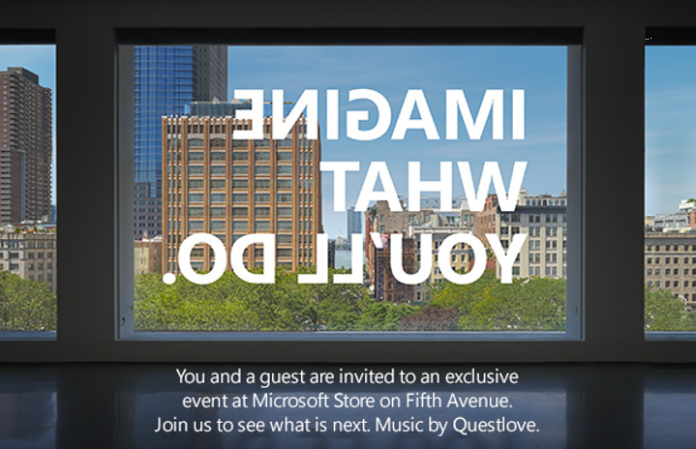 Less than 2 days left for the Microsoft October Event. The event will all about productivity and the upcoming hardware. However will see teaser of upcoming Windows 10 features and more. Here's what we expect from Microsoft October Event.
1. The Windows 10 Redstone 2
After the Windows 10 Anniversary update Microsoft already started working on the next major update of Windows 10. Windows 10 Redstone 2 is all about productivity and improvements. However, we will see many new features for Windows 10 mobile. Microsoft may demonstrate new feature of Windows 10 Redstone 2 those maybe Office Hub, OneClip and more. We will not see new file explorer.
Windows 10 Redstone 2 is set to release in March 2017. And maybe they will announce few things about Windows 10 Redstone 3 which is expected to launch after Summer 2017.
2. Surface Device
Since we are not expecting a new surface device this year, but we do expect Kaby Lake in Surface devices. Kaby Lake is the codename for Intel's 7th generation Core i3, i5 and i7 processors, which bring reduced heat, a double-digit bump in integer performance, improved Speed Shift technolog.
3. A new Lumia oops! A surface Phone?
In quick not, I am not expecting both of them. As we know that the Microsoft already stopped the Lumia production. But that doesn't mean that Windows 10 Mobile is dead. Lumia is hardware. They continue to develop the OS (Windows 10 Mobile). And maybe we will see something new at the event. Maybe company want to re-brand Lumia? Just like Google released their own smartphone. Anything could be possible.
4. Surface All-in-One
Here's all about new thing. Back June this year we had seen some reports that Microsoft registered pattern of so called Surface All-in-One hardware. The Surface All-in-One could likely have a detachable display, inking support, and be modular in nature with add-on components. It will have 4K resolution and would have 3 variants (21 – 24 and 27 inches also).
Personal Thought : Surface All-in-One could be the new TV, just like we have Android TV, Apple TV similarly Windows 10 TV. ;). It is possible yes, You can check the registered pattern by Microsoft.
5. HomeHub
Company is ready to jump in the smart home appliance with Cortana. Since Cortana became more powerful and productive. Basically the HomeHub will be the device like the Amazon Echo which might be powered by Cortana instead of Amazon's Alexa. But the question is will it really beat the Amazon Echo and Google Home? Will it be the true rival?
6. Microsoft Band 3
Since Microsoft already removed the Band 2 from the Windows Store, so there is no possibility to see Band 3 on this event.
7. Project Centennial
The Project Centennial serves as a bridging tool between Win32 apps and Universal Windows Apps. With this converter developer can run a test on their Win32 app, plug in the additional UWP features and functions, and also can push their app to the Windows Store. Hopefully Microsoft will demonstrate new tools and improvements in this project.
So, that's all! What are you expecting from this Microsoft October Event? Let us know in a comment below.
You can watch the live stream of event here and stay tune to #MicrosoftEvent for more update.