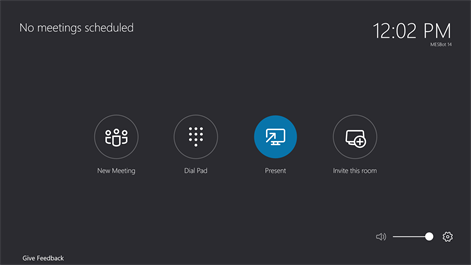 Microsoft during its Ignite conference  had confirmed the company working on a Skype Room Systems App.Skype Room Systems bring the Skype for Business meeting experience with rich HD audio and video to meeting rooms.
Below is the features of the Skype Room Systems App.
Universal store application for Skype Room Systems. Skype Room System is a meeting device for Skype for Business meetings in physical conference rooms.
"With the new Skype Room Systems, your team can work like you're all in one place, quickly and easily join meetings, make phone calls, and instantly share content in the room and remotely—all from an elegant touch screen console device. Transform your meeting rooms and make any space a Skype meeting place."
The App is currently available to download in the Store and would be more compatible to use with a Surface Pro.
If you haven't yet downloaded then you can do so by clicking on the below link. Do let us know the performance of the app on the Surface Pro.
Download Skype Room Systems app