Microsoft is still rolling out the Anniversary update (aka 1607) to many users for Windows 10 PC's. The update is still gaining lot of market share of late. The Anniversary Update now powers 76% of All PC around the globe.
Earlier we had revealed that Anniversary Update is available for 34.5% PC last month. In a period of One month the Anniversary Update has gained a lot of market share which is good news for the OS on the whole.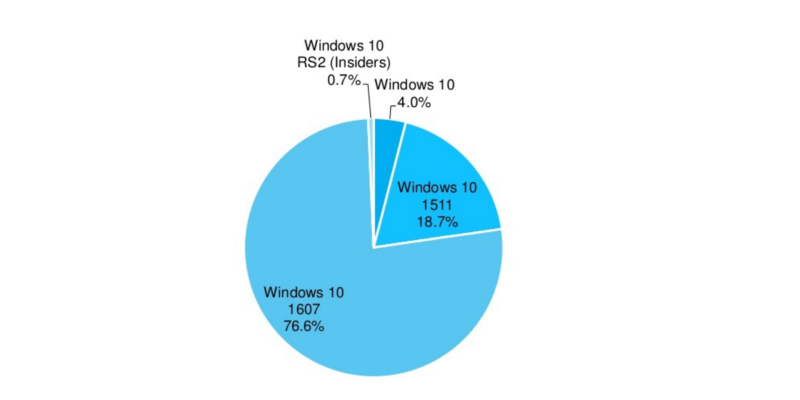 The company is still rolling out the Anniversary update to many markets which could end by end of November. We expect the Anniversary Update to be available on more than 90% of Windows 10 PC's which currently powers more than 400 million devices and once the company rolls out the new version aka Redstone 2 in early March 2017 the number is surely going to go up.
IN other words the concept of Universal Windows 10 (Windows As A Service) is slowly but surely gaining market share as compared to the other OS the company had released prior to Windows 10.