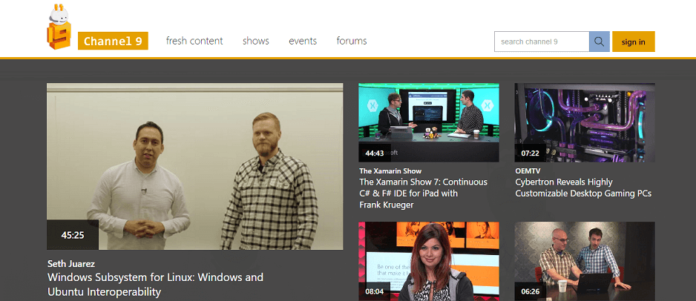 Microsoft had recently introduced new design of Channel 9 website. Now the company has announced that a new Channel 9 Universal App is coming pretty soon. Windows Universal Apps are available for Windows 10 PC, Windows 10 Mobile, Surface Hub, HoloLens and even Xbox One Devices.
Microsoft hasn't announced any release date for the new Channel 9 app. However, you can try out the Channel 9 app made for Windows 8.1.
Meanwhile you can also browse the new Channel 9 website by clicking here.