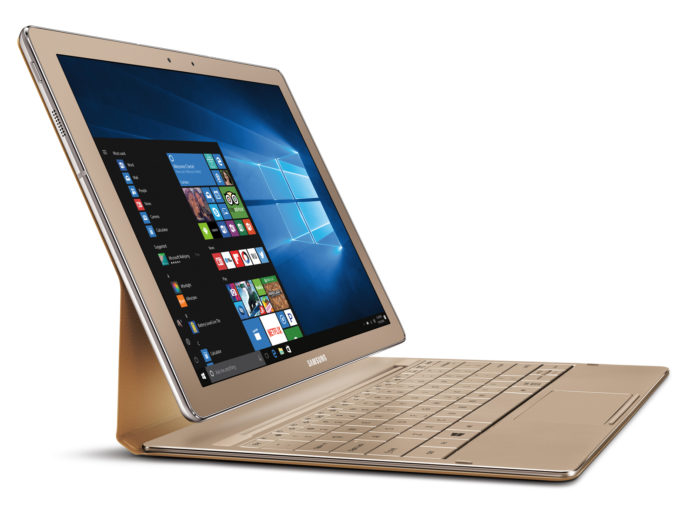 While Samsung may be in the news now for all the wrong reasons(in the android market, that is), the Korean firm has not yet given up on Windows devices.
They have updated their Windows 2-in-1 lineup with the new Galaxy TabPro S Gold Edition. As the name suggests, the device is an upgraded version of their previously launched TabPro S with some new hardware and color options.
Display: 12-inch Super AMOLED Full HD+ (2160 x 1440)
Processor: 2.2 GHz Intel Core M3
RAM: 8GB
Internal Storage: 256GB
Camera: 5MP front camera, 5MP with Auto Focus rear camera with 4X Digital Zoom
Battery: 5200mAh
Dimensions: 11.43″ x 7.83″ x 0.25″ (without keyboard)
Weight: 1.53 pounds (without keyboard)
Price: $999.99
The device looks stunning and has the Samsung Flow capabilities that will seamlessly integrate your Samsung Smartphone's notifications on the TabPro S. The device is available in the US at Samsung's website and Best Buy.