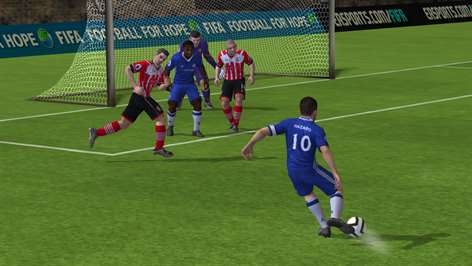 FIFA has released its Windows 10 app for download. The app is available to download from Windows Store for Windows 10 Mobile with name FIFA 17.
Below are the features available for the application:
Playing football has never been so exciting as the new FIFA Mobile! Create and manage your team, faces challenges butt and back for updated content every day. Whether you're an expert or a beginner of the soccer fields, there is the FIFA largest Mobile and best ever, completely redesigned and developed specifically for the mobile platform with less than 100 MB to download, which means you can play wherever you are.
PLAY WITH AN UNPRECEDENTED REALISM
MANAGE YOUR ULTIMATE TEAM
STICKING TO WIN
STAY UPDATED ON LIVE EVENTS
ENTERS THE LEAGUE AND CONQUER THE WORLD.
The app is simultaneously released on all three platforms IOS, Android and Windows.
The app is currently live in the store and you can download by clicking on the below link. Do let us know what do you think about the Application on Windows 10 Mobile.
Download FIFA 17 for Windows 10 Mobile.