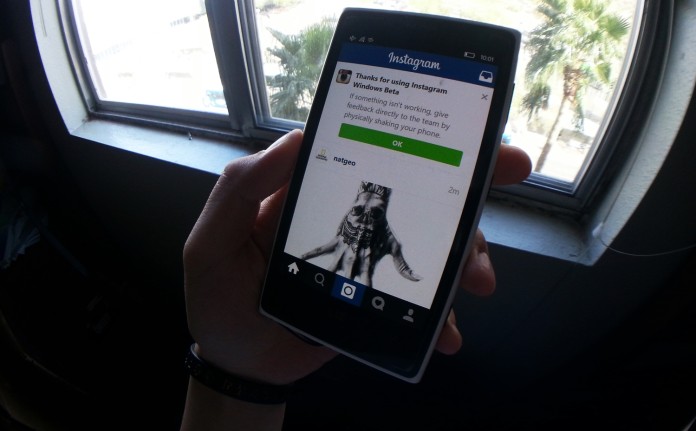 Facebook today released a new update to its Instagram App on Windows 10 Mobile. The update brings some new features to its Windows 10 App on Mobile. The update brings the app to new version 9.622.58283.0
The update is a minor one and the visible feature the "3D touch gesture" feature to the application on Windows 10 Mobile. You can use the 3D touch gesture on a picture from top to bottom which opens the post.
The 3D touch feature was already available for users on IOS, and since the Windows 10 App is a port of the IOS app the company has released the same feature to its Windows 10 App.
Its good to see the company is trying to improve its Windows 10 App regularly. Now we are awaiting updates for Official Messenger and Facebook App for Windows 10 Mobile.
The Instagram update is currently live and you can grab it by clicking on the below link. Do let us know if you find anything more feature rich after the update.