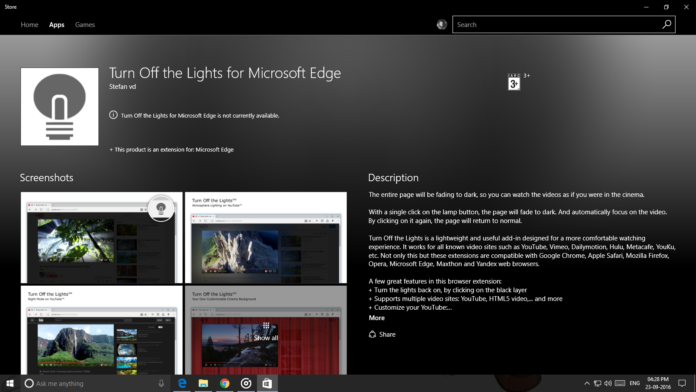 A great addition in the Anniversary Update for Windows 10 on PCs was the support for extensions in Microsoft Edge browser. Quite a few popular extensions have made themselves available on the windows store and it looks like another one will join the party soon.
Discovered in the windows store, "Turn Off the Lights" is a popular extension for the night-loving web surfers using Chrome. The extension basically fades the entire webpage except the video of popular video streaming sites like YouTube, Vimeo, Hulu etc.
While the store listing is live, the extension is not yet available for download. Our guess is that it will make it's appearance pretty soon. Will you download it then?
Turn Off the Lights