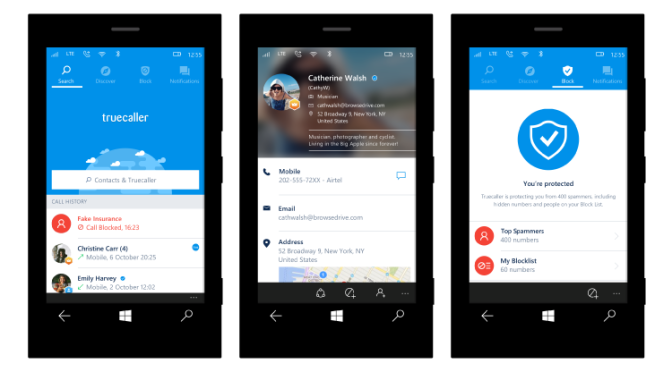 Updated: Full Changelog
We're always on the move, even if our WiFi is not. In spite of this, we have added Offline Caller ID so even when on the road, any call that has previously been identified when online, will now be identified when offline.
The new version now shows profile pictures of identified callers. Here's what else is included in the new Truecaller update:
Tagging: See how other Truecaller users have described a caller by tags.
Contact request notifications can be accepted or denied without opening the app.
Suggest name: You can suggest a better name for identified calls.
Prefix and suffix: This feature allows you to improve Caller ID by removing any extra numbers your operator or company might add to an incoming call number.
Open social profiles in device browser so you don't have to login to your account inside the app.
Universal notifications: Never miss a notification, even if you're away from your phone, we'll sync it with your PC (enabled from Cortana settings)
Original Article:
TrueCaller pushed out an update to its Mobile App for Windows 10. The app has been bumped to new version 6.20.0.0. The company has not provided any change log but couple of new features are visible.
Whats New:
Action Centre now has four options added instead of earlier 3 option
New option "Prefix and Suffix" in Identification page
Please see the screenshots below for more clarity.