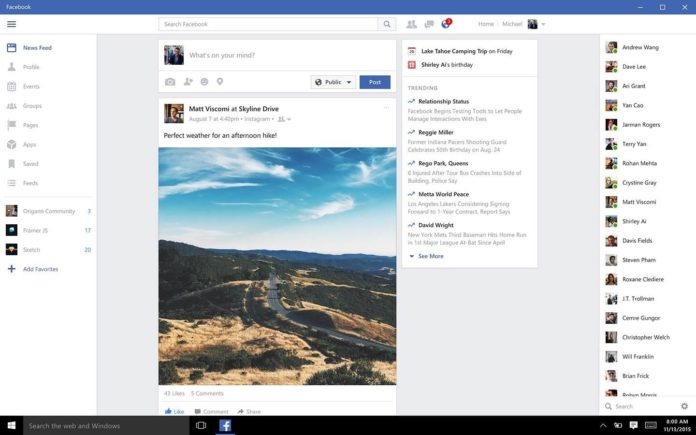 Facebook has updated their Facebook app for Windows 10 on PCs. The version number has been bumped 64.597.54535.0 and the update is not yet available for mobile.
The update comes with a major change, it has brought the familiar app sounds to the PC version of the app. You can hear these sounds when scrolling over and choosing like or other emotions for a post. I don't know how the other users will feel but I simply hate it. There is no available option to disable these sounds and it irks me to no ends.
For the good part, the app loads considerably faster now. Download the app, give it a whirl and don't forget to tell me if you find a way to disable the sounds.
Facebbok