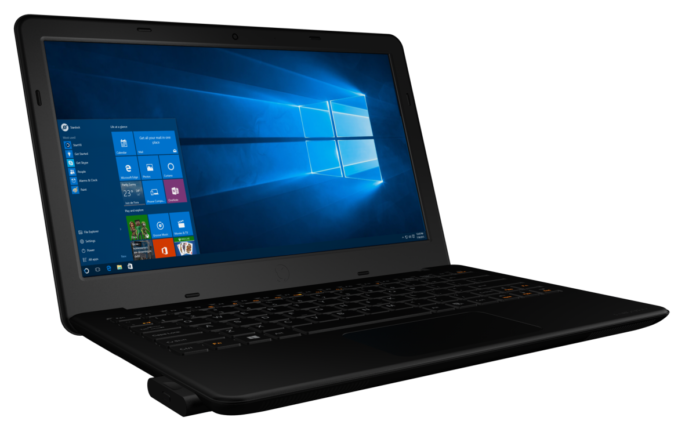 There's a new player in the market for laptops and it is modular. Announced today by InFocus, the laptop is essentially a lapdock coupled with interchangeable Kangaroo Mini PCs.
The lapdock has a 11.6 inch HD screen, keyboard, touchpad, webcam and a couple of connectivity ports. You have to add an interchangeable Kangaroo Mini PC to get it work. The Mini PCs run full Windows 10 on an Intel Cherrytrail CPU, 2GB RAM and 32GB of flash storage. It will be up on sale from October 2016 and will be exclusively available on Newegg.com in the US.
The thing is pretty cheap, starting at $299.99 and will be perfect for light browsing and Office works.