You might know Remix OS, an Android based OS with a gorgeous Windows themed UI. Developers from Jide made a long way down but release a emulator for PCs. This new emulator is the first valid alternative to the well known Bluestacks.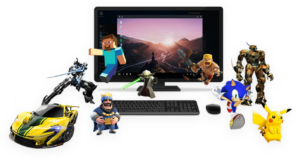 With this emulator, you can run any Android app on your Windows PC. It's a way cool, considering the current gap between Google's Play Store and Microsoft's Windows Store, but anyway it's not one of the "must-have". Here's a video better explaining this emulator

As I said before, if you want to give a try you're free to go, but it's not really essential, especially when you already have an Android phone that can do the same. Shout outs to people at Jide for the product, really a good one.
If you want to install Remix OS Player on your Windows PC, you can download it from here. But before you go and download it, make sure to check out the recommended system requirements listed below:
Windows 7 (64-bit) or newer
Core i3 (Recommend Core i5 or Core i7)
4GB RAM
8GB Storage (Recommend 16GB)
Internet access is helpful
Enabled Virtualization Technology in BIOS