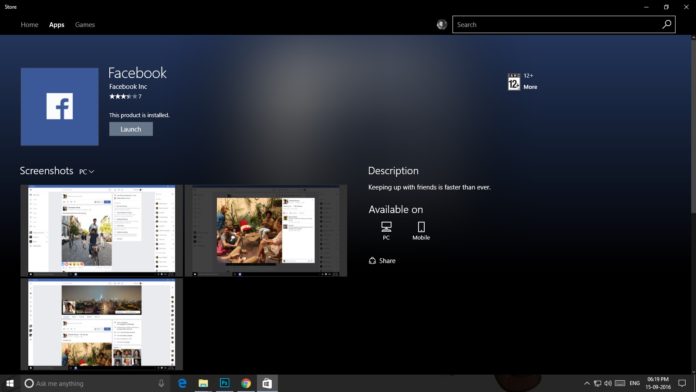 Facebook pushed out an update to its Facebook app for Windows 10. The update bumps up the version number to 64.594.9031.0 and brings some couple of UI changes to the app.
The app also feels snappier and the animations are a bit smoother than before. Till now, this update is live for the PC users only and mobile seems to have been left out.
You can download the latest version of the app by checking for updates from the store or hitting the link below. Please tell us if you find anything new.