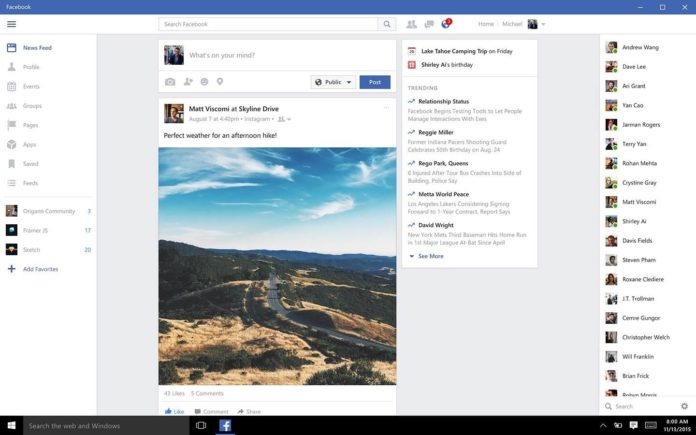 Facebook has pushed out an update to its Windows 10 app. While the app is available on both mobile and PC, it seems that the PC version is only getting the update.
The update seems to bring no new features but only some bug fixes. Facebook also doesn't provide a change-log so it's unknown if they have implemented something new or not. However the update may be tied to the Messenger app which also received a substantial update improving performance a few days back.
Did you notice anything new in this update? Please tell us.