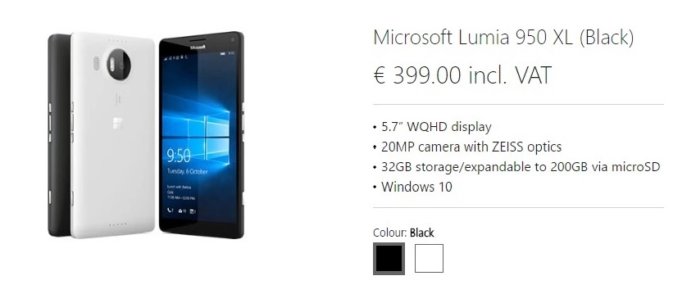 It's no big secret that the prices of Microsoft's flagship phones, the Lumia 950 and 950XL have slowly been plummeting for a few months. While potential buyers will be happy to hear the news, critics and naysayers are arguing as to whether this is a stock clearance sale or not.
Whatever may be the reason, it can be still agreed that for the price you are paying(€299 for the Lumia 950 and €399 for the 950XL) you are getting a pretty top notch device. With an amazing 20MP shooter, brilliant AMOLED screen, 3GB RAM, a octa-core processor(hexa core for the 950) and together with the Windows Hello and Continuum features from Microsoft, the device is still a win-win for most buyers.
Will you be getting this device after this price slash or will you hold off till prices drop further? Sound off in the comments below!