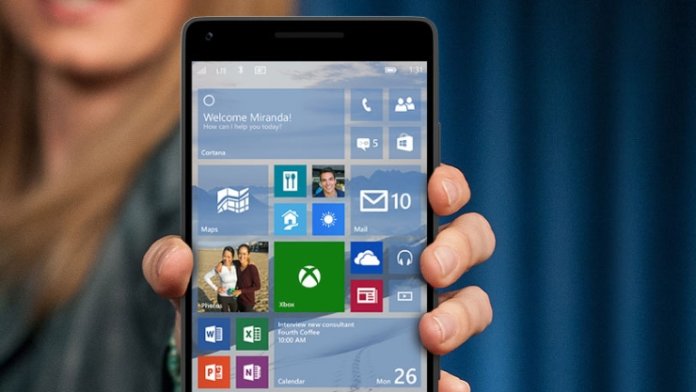 Latest smartphone market share report have been published by Kantar. As per the report Windows Phone has now 4.2% share in European market.
Check the report by Kantar: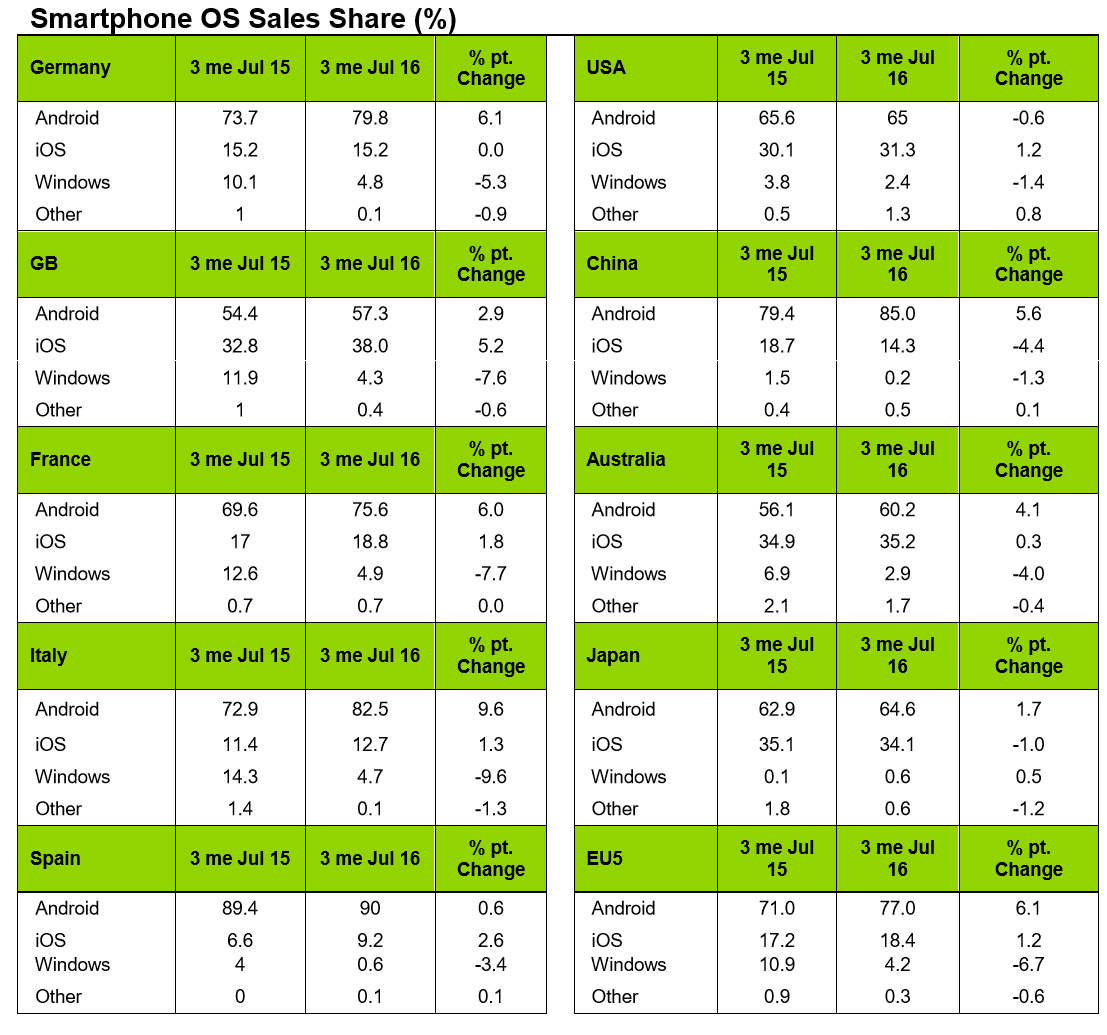 The analytics company, Kantar reported:
"The latest smartphone OS data from Kantar Worldpanel ComTech shows year-on-year sales growth for iOS in the three months ending July 2016 in most regions, including the US, EU5, and Australia. In the US, Android posted a year-on-year decline in sales of 0.6 percentage points to 65%.
Europe's big five markets include Great Britain, Germany, France, Italy, and Spain.
Ahead of Apple's event this week and anticipated new iPhone models, we see that the iPhone SE has meant some success for iOS, helping it achieve year-on-year growth across a number of regions," said Lauren Guenveur, Consumer Insight Director for Kantar Worldpanel ComTech. "In the US, iOS accounted for 31.3% of smartphone sales in the three months ending July 2016, a 1.2 percentage point increase compared to the same period a year ago."
"The iPhone 6s remains the top-selling device in the market with an 11% share, something we expect to continue through the launch of the next iPhone, with price reductions incentivizing people to upgrade their current phones even if they might not feel a need for the 'latest and greatest,'" Guenveur added. "Interestingly, the iPhone 6, which is approaching the end of its expected lifecycle, is still the sixth best-selling phone in the US, achieving 4.1% of smartphone sales in the latest period."
"In Great Britain, iOS achieved a 5.2 percentage point increase vs. a year ago, to account for 38% of smartphone sales in the three months ending July 2016. This is the strongest growth in share since the three-month period ending September 2015. Android also posted growth, with 57.3% of smartphone sales, up from 54.4% in the previous year," reported Dominic Sunnebo, Business Unit Director for Kantar Worldpanel ComTech Europe. "In the three months ending June, although iOS returned to growth in EU5, it still had slight share losses in Italy and Spain. However, during the three months ending July, iOS share increased in both markets to 12.7% and 9.2%, respectively. Android also continued to achieve a share increase, while the largest year-on-year losses were experienced by Windows."
What's you thought on Windows Phone's market share?