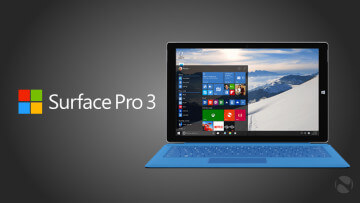 Microsoft yesterday pushed out a New Firmware Update for Its Surface Pro 3. The device has been facing a lot of Runtime and Battery Drain Issues.
Microsoft was aware of the issue and it has finally rolled out a new Firmware Update to fix the Battery Drain Issue via Windows Update.
On the FAQ site of Microsoft one of the Engineer Greg has confirmed the availability of the update and the precautions to be taken before going ahead with the new Firmware Update.
"Hello everyone,
Thanks for your continued patience here. We have now completed our testing of the update and it has passed our quality assurance process.
The update, "System Firmware Update – 8/29/2016", is now available to install from Windows Update.
Before installing this update, ensure that your Surface Pro 3 is plugged directly in to AC power using the standard AC power adapter (do not use the Surface Docking Station), disconnect any USB devices or external monitors, and check that Windows shows a 40% charge or greater when you hover over the icon in the taskbar before you begin.
Once you install the update, please select Restart now (do not shutdown). After your Surface restarts, please manually restart it a second time to complete the process. For more information, please see our Surface Pro 3 Battery FAQ article."
If any of our readers are using Surface Pro 3, the update is currently live via Windows Update.
Do let us know if you find any improvements in the performance of the Battery after taking the Firmware Update in the comments below.