Office Lens, the app we use during meetings for taking pictures of the discussion from the whiteboard or for scanning photos or documents is now a UWP app. I used it last week and it came to my mind what happened to its UWP app teased several months ago and then an update came. I immediately opened the app after the update hoping it would be the UWP app. Poof! It is!
So what's new? Being a Windows 10 app, of course it is now more fluid and smoother than before. It was designed after the built-in camera app where you can find the camera button on the left side of the screen. On the top you will find the Flash and option for what type are you going to scan – Photo, Document, Whiteboard, or Business Card.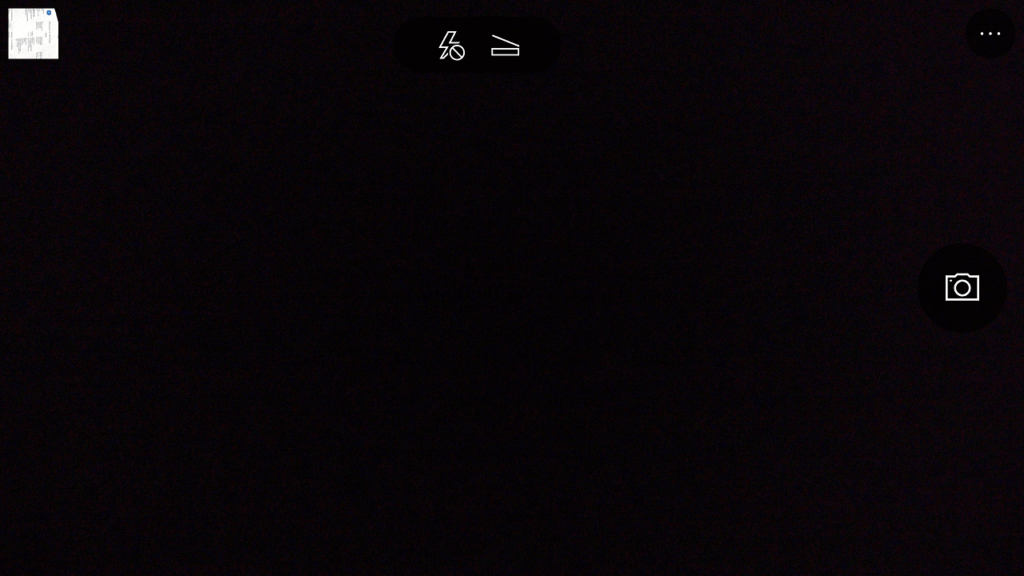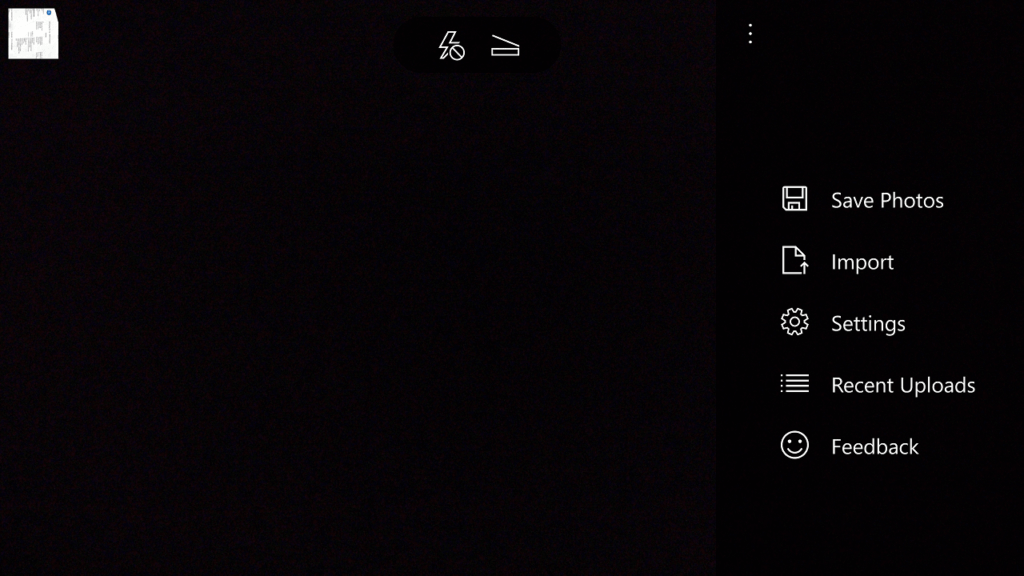 Under Settings, you can now have the option to choose the resolution you want and it's many. For the Lumia 950, the choices are 1.6M, 2.1M, 3.1M, 3.8M, 5.0M, 5.3M, 8.0M, 8.3M (default), 16.1M, and 18.7M. You can now also choose which camera do you want to use – front or back. Another option is the tap to shoot which is a nice feature from the camera app of Windows Phone. For post-processing, you can now add caption, crop, and change the type of the scan.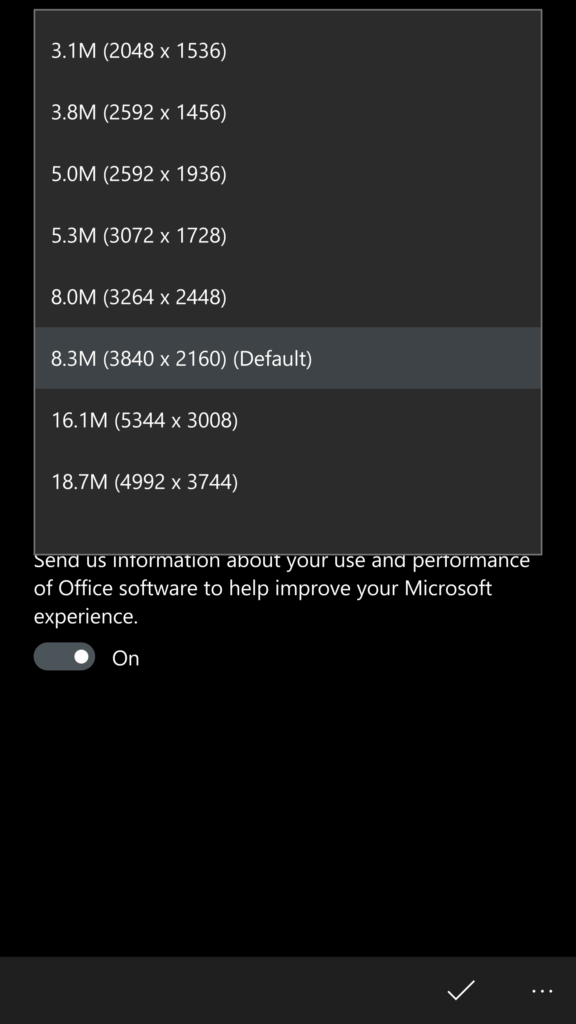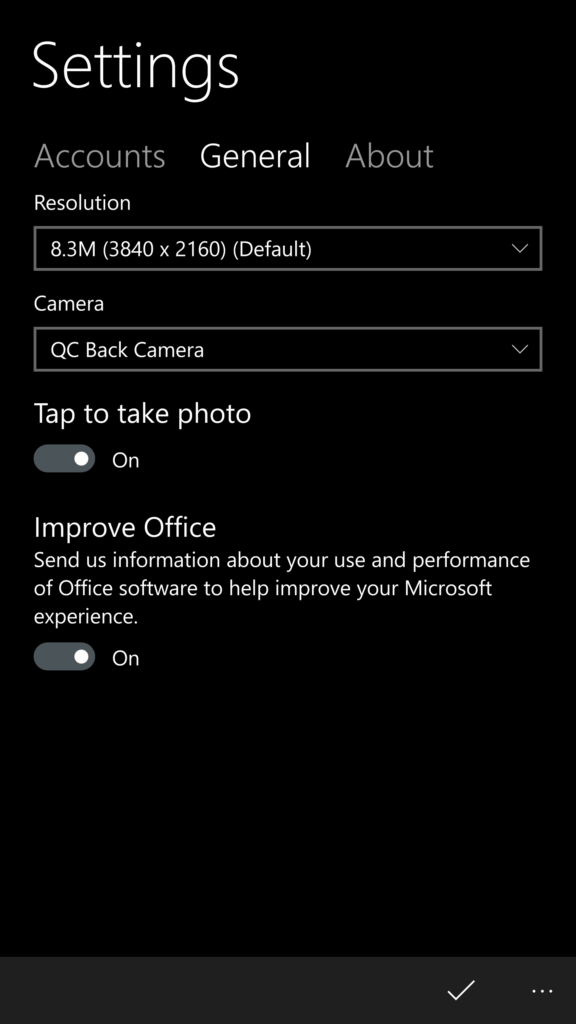 Overall, the app which is already an excellent one for Windows Phone, now better than ever. Since it is a UWP app, you can now also install Office Lens on your Windows 10 PC or tablet. It also supports HoloLens which is interesting.
If you already have the Windows Phone app, an update should be available. Just head to the Windows Store or click the link below.
App description
Office Lens trims, enhances, and makes pictures of whiteboards and docs readable. You can use Office Lens to convert images to PDF, Word and PowerPoint files, and you can even save images to OneNote or OneDrive.
Office Lens is like having a scanner in your pocket. Like magic, it will digitize notes from whiteboards or blackboards. Always find important documents or business cards. Sketch your ideas and snap a picture for later. Don't lose receipts or stray sticky notes again!
By installing the app, you agree to these terms and conditions: http://aka.ms/olenswindowsterms.
Scenarios:
– Capture and crop a picture of a whiteboard or blackboard and share your meeting notes with co-workers.
– Make digital copies of your printed documents, business cards, or posters and trim them precisely.
– Printed and handwritten text will be automatically recognized (using OCR), so you can search for words in images and then copy and edit them.
App features
With Whiteboard mode, Office Lens trims and cleans up glare and shadows.
With Document mode, Office Lens trims and colors images perfectly.
The scanned picture can be saved to your choice of OneNote, OneDrive, or locally on the device.
Business Card mode can extract contact information and save it into your address book and OneNote. This feature works best with the following business cards: English, German, Spanish and Chinese.
Choose to convert images to Word (.docx), PowerPoint (.pptx), or PDF (.pdf) files that are automatically saved to OneDrive.
Office Lens
Developer: Microsoft Corporation
Price: Free
OS: Windows 10, Windows 10 Mobile, Windows Phone 8.1, Windows Phone 8