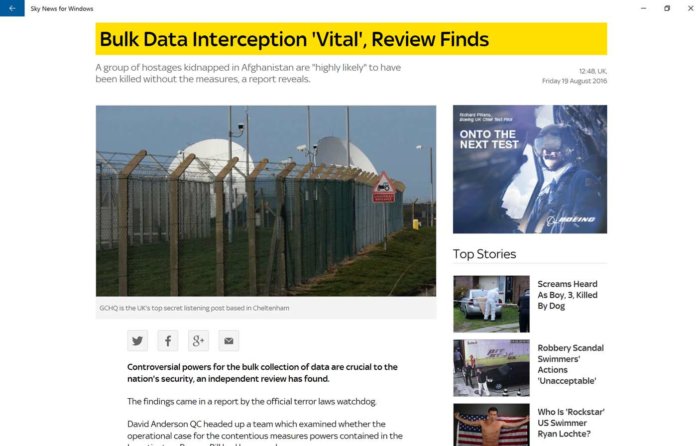 Sky News has finally launched their new Windows 10 app. Unfortunately, like Amazon, Sky News new app is just a web wrapper developed using Microsoft's Westminster project.
As it is a web wrapper, you will get all the features available on Sky News website. However, the app is basically a downgraded version of their Windows 8.1 app. We hope the company will introduce new features and improve the app with upcoming updates.
You can download the Sky News App by clicking here.