HP reveals new line of Omen X devices for Windows 10 at Gamescom held in New York City. They boast new devices like the new OMEN X Desktop, OMEN X by HP Curved Display, OMEN by HP with SteelSeries accessories, and the OMEN X laptop
OMEN X Desktop
This one will lure the gamers with its fully customizable, tool-less, thermal management solution which includes tri-chamber design with dedicated cooling for each chamber, and its unique cutting-edge design.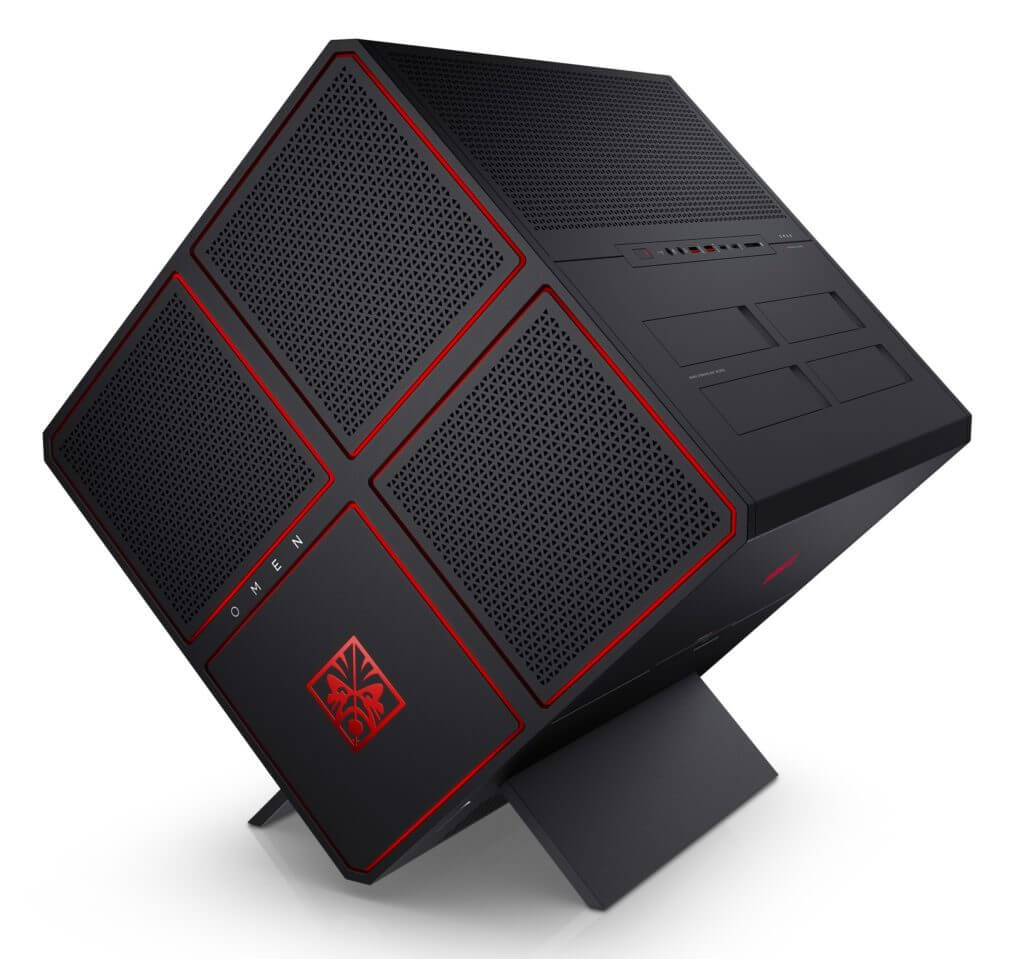 Other features:
Powered by Windows 10
DirectX 12 capable for stunning gaming visuals
Four different modes: Single Color, Color Show, System Monitor and Audio Show
The OMEN Control software provides complete design control, allowing for custom LED light modifications and brightness adjustments in real time.
6

th

generation Intel Core i5/i7 over-clockable processors and the latest graphics technology, up to dual NVIDIA GeForce GTX 1080 and up to dual AMD Radeon R9 Fury X
NVME PCIe connected SSDs
Includes support for up to three 120mm liquid cooling radiators with with top mounted exhaust vents and a stand that lifts the case off the ground to help pull cool air in, allowing for maximum ventilation.
Pricing:
Starts at $2,099.00 – October 16 (with a configuration)
$1,799.00 – OMEN X (now available in HP.com)
$599.99 – OMEX X standalone chassis
OMEN X Laptop
If you want to carry an OMEN device with latest features, the HP Omen Laptop has you covered. With 17.3″, 32.9 mm thin, and weighs only 7 pounds, this one is the most powerful gaming portable laptop in the market. This laptop also supports virtual reality, with up to 4k display, and packed with Intel RealSense Camera for Windows Hello.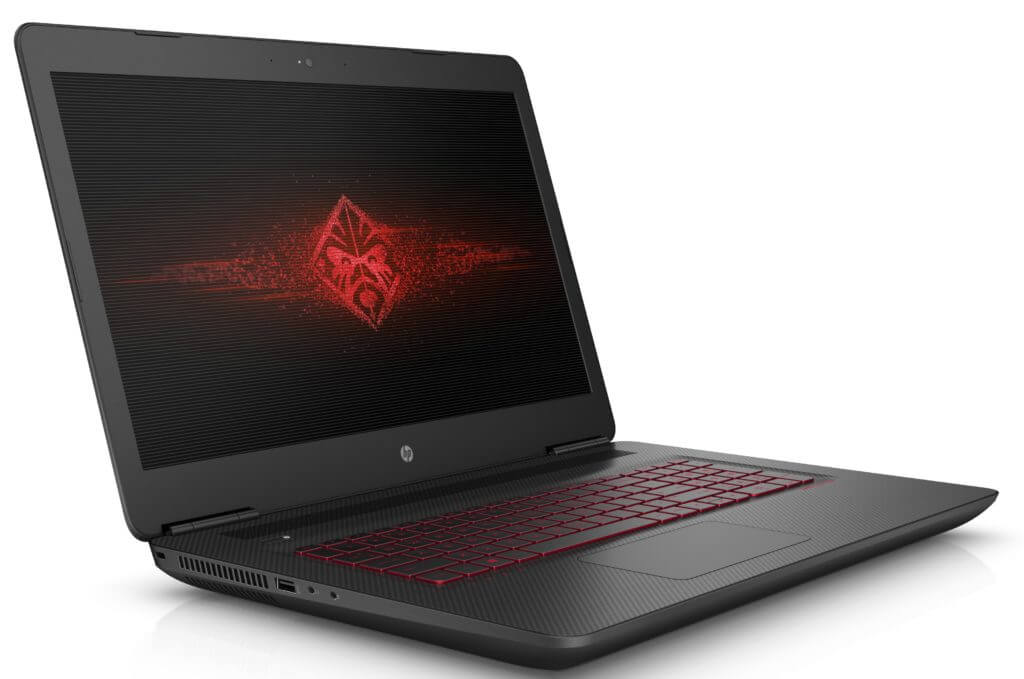 Other features:
Powered by Windows 10
DirectX 12 capable for spectacular gaming graphics
The latest NVIDIA GeForce GTX 1060 and 1070 graphics technology
G-SYNC display technology, which optimizes gaming by synchronizing the display refresh rates to the GPU
6th generation Intel Core i5/i7
PCIe SSD for rapid data access for faster load times
Dragon Red backlit keyboard
Quad speakers with audio by Bang & Olufsen and HP Audio Boost, great for Skype or gaming audio
Pricing:
$1,599.00 – at HP.com
Omen by HP with SteelSeries Accessories
A gaming experience is not complete without accessories like keyboard, mouse, and headphones. Omen offers all of them.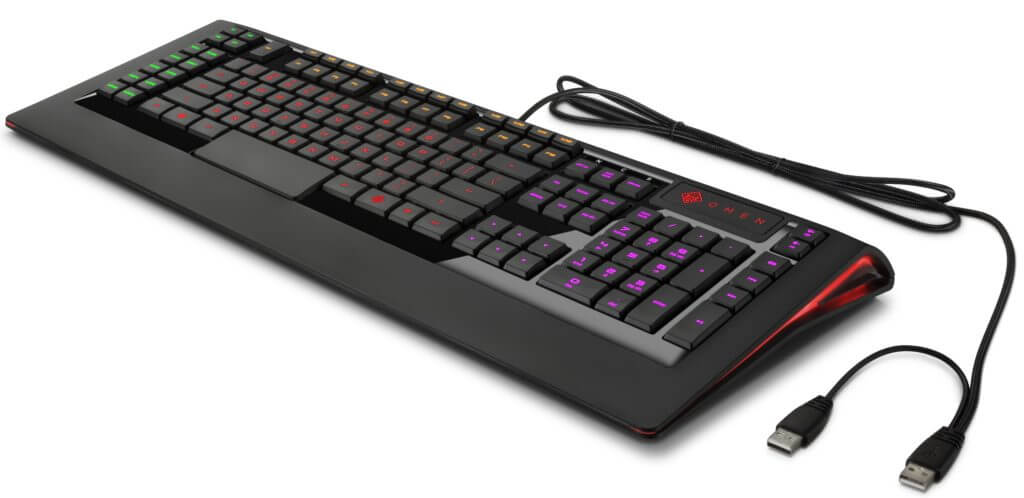 The OMEN Headset with SteelSeries features lightweight headset suspension construction to evenly spread the weight of the headset over the entire band, allowing gamers to play longer, more comfortably.
The OMEN Keyboard with SteelSeries enables personalization with over 16.8 million colors to create unique color schemes and allow for color changes in response to gameplay action.
The OMEN Mouse with SteelSeries includes features for unmatched performance including customization like RGB illumination, 6 fully programmable buttons for quicker action, and Zero hardware acceleration for 1:1 tracking and precise movements.
The OMEN Mouse Pad with SteelSeries provides a high-quality, non-slip rubber base and the precision professionals rely on with a durable smooth, surface
Pricing:
$79.99 – headset
$99.99 – keyboard
$59.99 – mouse
$19.99 – mousepad
OMEN X by HP Curved Display
To fully maximize the gaming experience where all the power of your graphics will come to life, HP introduces OMEN X by HP Curved Display. It is the first curved monitor to feature NVIDIA G-Sync Technology. It will be available early 2017.
Pricing: TBD