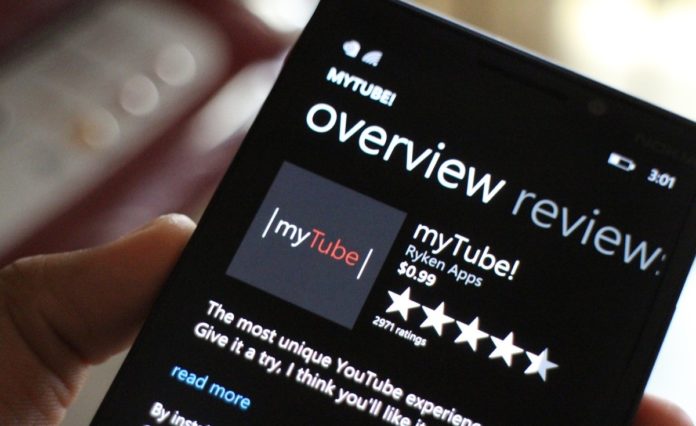 Ryken Studios the developers of third party Youtube app MyTube has released a new update to its Beta App for Windows 10 Mobile. The App has been bumped to new version 2.9.35.0
Here's the changelog below:
Redstone support
Started implementing background audio
Saves space on mobile devices by hiding header bar on video page
Saves space in landscape mode by hiding the header bar
New color scheme for the player controls
On Redstone, the player controls are now translucent and blur the video behind them
Added color scheme selection (not yet complete)
Started working on Chromecast and DIAL support
Started working on remote system casting (Casting to other Windows devices running myTube)
Changed Xbox/TV Mode style
TV Mode now automatically goes fullscreen
Comment control no longer focusable or clickable
Able to post comments
The app should now keep you signed into YouTube for more than 60 minutes
Moving your finger quickly will seek at a faster rate
Additional note about the update:
Btw, in the Anniversary Update, if you minimize the app while playing a video, the audio will keep playing seamlessly without a short pause, since it no longer needs to switch from foreground to background media playback. Redstone will just keep playing the audio from the foreground video when you minimize.
The update is currently live and you can download by clicking on the below link