Last couple of weeks the WhatsApp team has been hard at work in trying to improve the WhatsApp Application for Windows Phone. The Beta App has now been bumped to version 2.16.136.
The general changes what could be seen is the"Important Message" section which can now be translated in all languages which are supported by the Application.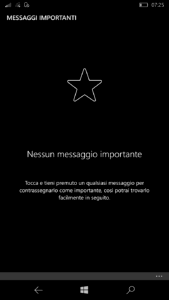 The WhatsApp team is trying to bring the Application on compatibility with the Windows 10 UI. The app is slowly but surely being made into a Windows 10 Mobile app with lot of changes.
Note: This is a private beta app and cant be downloaded hence no link is being provided.
We can expect the new changes made to the Beta Application to be rolled out to the public version within this week.