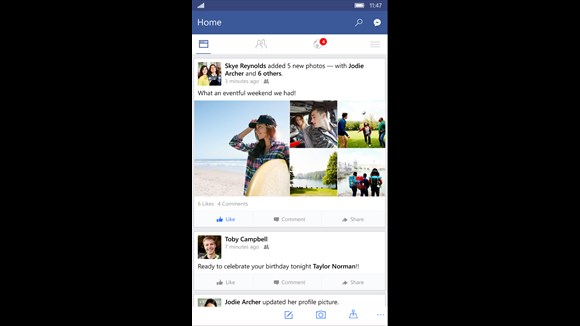 Facebook after releasing an update to its Official Facebook App for Windows 10 PC's yesterday, has today released an update to its Windows 10 Mobile Official App.
The update seems to be a minor one and has been bumped to version 61.531.28078.0. However the Latest update has caused the App to Crash a Lot and it needs to be uninstalled and Reinstalled to actually use it.
But Still the app crashes a couple of times after the Reinstall. The App seems to be a lot buggy and unusable at times after the recent update.
Hopefully we might see a new update to resolve the Crashing issue for Windows 10 Mobile sooner than later.
Note: Its Advisable not to go ahead and update the app since its crashes a lot after the update.However if you are ready to reinstall the App then you can go ahead an take the update.
The update is currently live and you can grab the same by clicking on the below link.