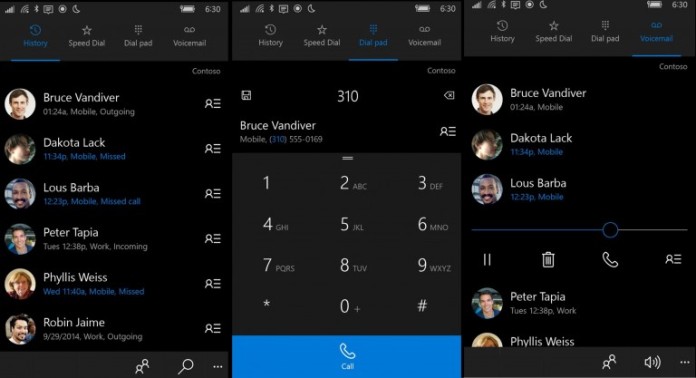 Microsoft today released a new update to its Phone App. The app has been bumped to version 2.18.29005.0
The app brings some good new features and fixes to the App. Please find the changelog below for the features and fixes.:
Changelog:
The number of Missed calls now shows on the History Tab
The voice mail tab shows the number of new voicemails
Less is more – removed the text from the tabs for a cleaner look
Fixes a problem when dialling contacts by name
Improved performance for opening the app
Improve app reliability by fixing some problems that caused the app to fail.
The update is currently live in the store and you can dowload by clicking on the below link
Download Microsoft Phone for Windows 10 and Windows 10 Mobile