Formula 1 ® (Formula One or F1) releases its app for Windows 10 PC and Mobile devices. Formula One is a single-seat car racing competition sanctioned by Fédération Internationale de l'Automobile (FIA). Their famous event, Grand Prix, is hosted in different countries which includes famous cars from Mercedes, Ferrrari, Renault, Tag Heuer, Honda and many more.
If you also have an F1 Access subscription, you will also enjoy Official Live Timing, Interactive 3D maps, In-Corner analysis, Dashboard with text and audio commentary, and many more.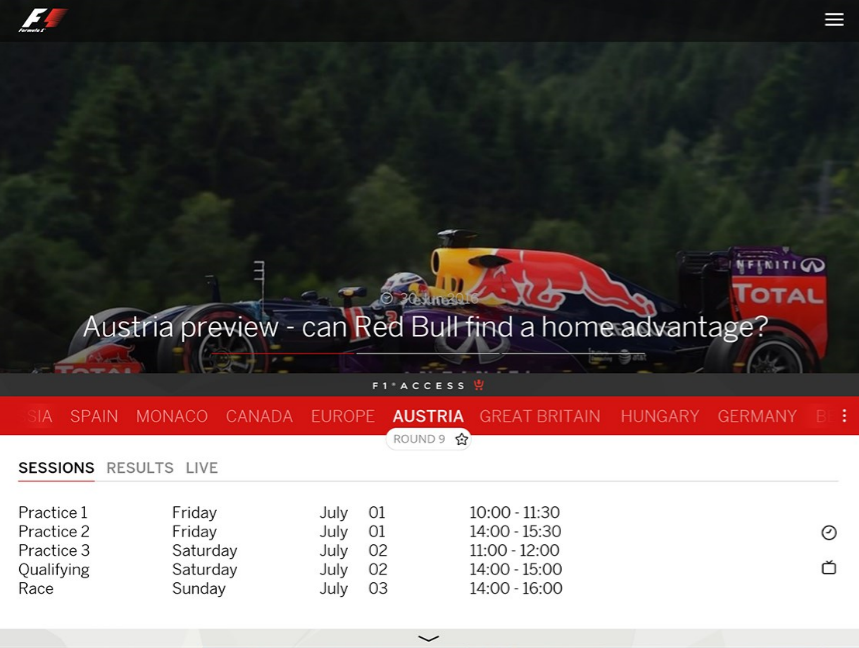 Here's the app feature:
-Formula 1 Live Timing
Here's the app description:
Live the excitement of the 2016 Formula 1® season with the Official F1® App: the best way to follow your favorite teams and drivers with news, video and live race features.
► Follow F1® absolutely free on your Windows device with:
* Live Race Leaderboards (limited)
* Latest news and videos
* Post-race highlights
* 2016 Schedule, Team and Driver Standings
► With an F1® Access annual or monthly subscription, the Official F1® App offers the premium digital race experience, with features including:
* Official Live Timing of all F1® sessions
* Sector times with intervals and gaps, live tyre and pit stop information
* Interactive 3D maps with driver gears and speeds, plus Drag Reduction System (DRS) usage indicator
* In-Corner Analysis comparing drivers' entry, apex and exit speeds
* Immersive dashboard with text commentary (English, French and German), and English audio commentary during all F1® sessions
* Team Radio Transmissions and Race Control Messages
* Personalisation Options and more!
Get F1® Access to premium content through the App with either an annual or monthly subscription. If you choose to subscribe, you will be charged a price according to your country. The price will be shown in the App before you complete the payment. The monthly subscription renews every month unless auto-renew is turned off at least 24 hours before the end of the current subscription period. Your account will automatically be charged within 24 hours prior to the end of the current period and you will be charged for one month at a time. You can turn off auto-renew at any time from your account settings.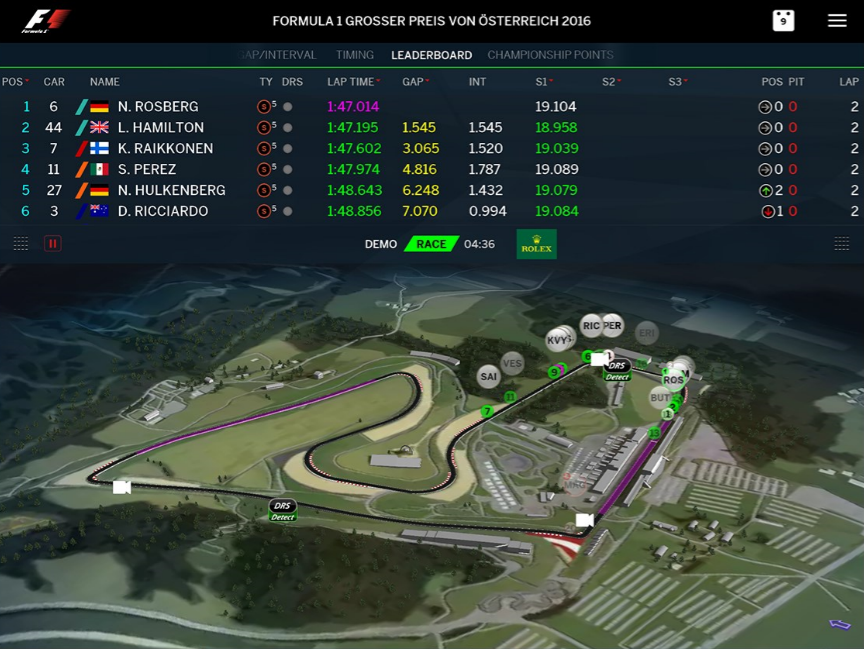 This is a very nice addition to the Windows Store. Are you happy to see this app in Windows 10? Do let us know in the comments section below!