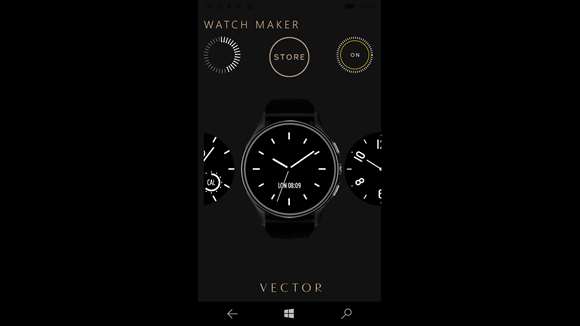 Vector Watch, a British company that produces smartwatches has released its Windows 10 Mobile app to customize the clock. The App is not currently supported with Insider Preview Anniversary Update, but the company confirms that it would shortly update the app to make it on par with IOS and Android Apps.
Currently the app provides the below features:
Explore the Vector Store and installs new Watch faces
App and Stream
Filter and receive notifications on your watch
See the state activities, set goals

Set alarms and manage the time zone

Create and keep updated a profile
The app is currently available in Windows store and you can download it by clicking on the below link.
Let us know what do you think about the app in the comments section below.