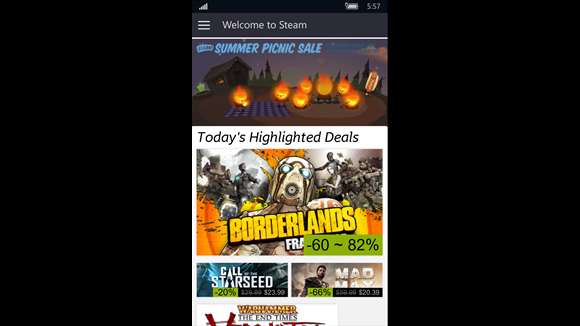 After the initial release, Steam released a new update for their app for Windows phone. It is the first update after intial release and it brings nothing new. The update comes without a change log.  As usual the update is to enhance the overall app performance. So it is still worth to update.
The app features : 
Ensure the security of your account with Steam Guard multifactor authentication;
Send and confirm trades with friends;
Sell your in-game items in the Steam Community Market straight from your Inventory;
Browse the Steam storefront and keep up with the latest games, promotions, and sales;
Remotely download and install your games straight to your PC at home.
Download the updated version now.