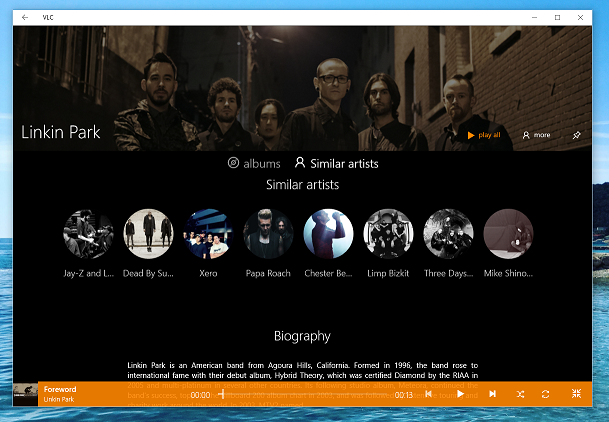 VLC have launched their Windows 10 App for Public and the same is currently available for Download from the store for Free.
The below list of features are currently available to all Windows 10 users with the VLC app including MKV and FLAC playback. It also comes with a built-in subtitles downloader.
"VLC is the ultimate media player, ported to the Windows Universal Platform. ⚠ ⚠ Beware! This VLC does not feature all the features of the classic VLC! It does not support DVD or Blurays! Use the desktop version instead! ⚠⚠
Below is the list of the features.
video player
audio player
audio management
MKV playback
FLAC playback
Subtitles downloader
subtitles
audio
VLC's Windows 10 app is available for free in the Windows Store so you can go ahead and get it by clicking on the link below.DO let us know your impression of the app in the comments below.