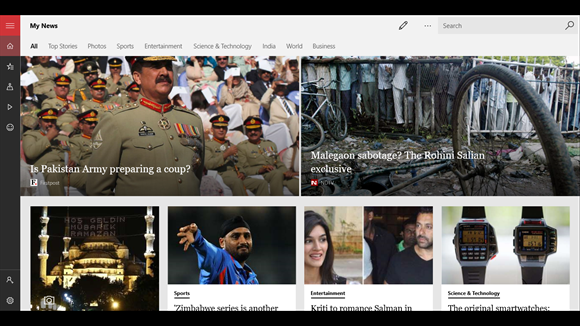 Microsoft today pushed out an update to its MSN suite of Apps. The MSN News app has received an update in the Windows Store for Windows 10 and Windows 10 Mobile.
The app has been updated with Ability to Choose sources of news from which you want to read the news from.
This feature was released earlier to the Insiders on Redstone but now the same is availalbe to the general public.
The app is currently live in the store so go ahead and grab it and let us know what you think about the latest addition to the app in the comments below.