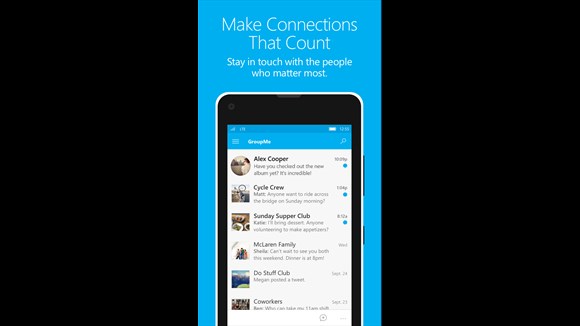 GroupMe have updated their UWP app for Windows 10 and Windows 10 Mobile in the store today. The App has been bumped to version 2.1.1.0. The App does not seem to bring any new features with the latest update presuming it could only be bug fixes and performance improvements.
The App has made considerable progress since its launch and is close to remove the Tag of Beta.
The App is really smooth and neat and worth to be called as an Official App by removing the Beta Tag compared to other recently released Beta Apps for Windows Phone and Windows 10 Mobile
The update is currently live in the store so go ahead and grab it and let us know if you find any new features in the comments section below.