Facebook has been getting a lot of attention on Windows 10 these days. The company has released Instagram and Messenger apps both on PC as well as Mobile. Facebook is beta testing Messenger for Windows 10 mobile and has pushed a few updates lately. The latest update seems to have unlocked one of the most demanded features of Facebook Messenger: Audio and video calling.
In the latest update for Facebook Messenger beta, some users on reddit's Windows phone sub noticed that the app now features voice and video call functionality. The Polish website MS Mobile.Pl captured some screenshots of it.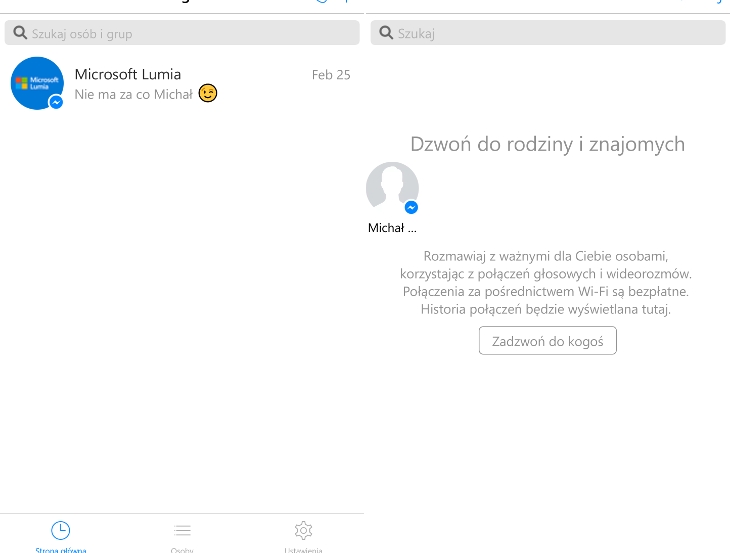 Though it now seems that Facebook made some quick sever side changes to remove the functionality because people who have seen this feature are now suggesting that the call button is no more available after restarting the App.
We hope the next update brings this desired feature for everyone to try.