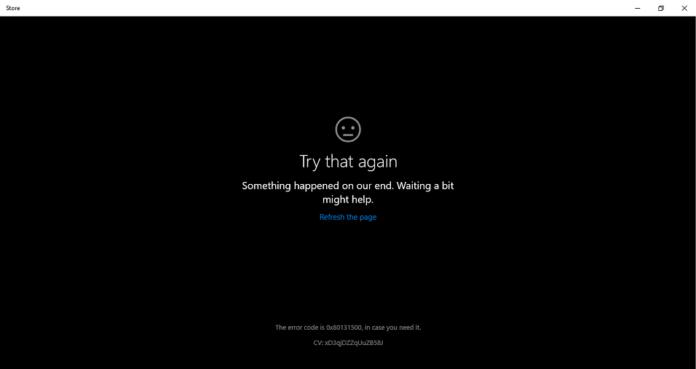 Update: Windows Store is now back online.
If you are trying to open Windows Store on your Windows 10 Devices and the Store is throwing an error, you aren't alone. Microsoft's Windows Store is suffering a major downtime since last night.
The Windows Store was working fine in some regions a few hours ago. But, the Store is again down for many users.
It seems like Windows Store and Xbox Store merger could be the reason for the downtime of Windows Store. We have asked Microsoft and we will update the story as soon as we get more information from Microsoft.
Are you able to access Windows Store on your Windows 10 Devices? Please let us know in the comments below.