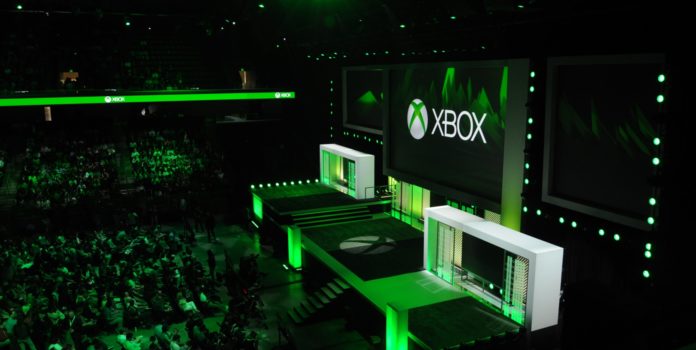 All right folks, tomorrow marks the start of the E3's conference, and before it starts I'd like to give you an idea on what to expect about tomorrow's Microsoft briefing.
You can follow the event via the livestream here and add the event to your calendar via this .ics file
I'm going to start my acticle with the quote of what Phil Spencer said early today in this Facebook Live video, debuting this year's E3 as
"one of our most special years ever"
So apparently, tomorrow's gonna be exciting. And if you're about to buy a new Xbox One, I suggest you not to, at least wait to see tomorrow's conference.
Lately there were some rumors about new Xbox devices, and from what we know Microsoft is supposed to announce them all tomorrow. They are a new slim version of Xbox One, the Xbox "Scorpio" – some kind of evolution of the current Xbox One, and an Xbox streaming machine similar to the Roku.
Clearly, I cannot tell whether they're gonna be announced all tomorow or if they are even real, as of what we know it's all about rumors right now, but you know what they say; "just wait and see what's next"
So let's talk about the new devices. The new slim version of the Xbox is supposed to be nothing more than a reduced and smaller version of the current form factor of the Xbox One. Just to give you an idea, think about the Xbox 360 Slim and the Xbox 360, but maybe I could better explain with a picture.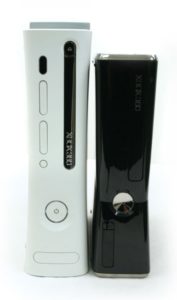 On the left you can see the old and glorious Xbox 360 Core (currently discontinued)
and on the right you have the Xbox 360 S, which feature nothing more than a revamped style, an HDMI port, a dedicated Kinect port and few more USB ports.
So maybe, a smaller and good-looking Xbox One S could possibly fit under your Hi-Fi or next to your smart TV.
While an Xbox One S is more likely to happen, let's talk about the rumored Xbox One "Scorpio".
Before i've quoted Phil Spencer, and I'm doing it again saying that he doesn't like the idea of and Xbox One 1.5, so what we're talking about will not be like an updated version of the Xbox One, neither the Xbox One Two.
On the other side, following the new politic adopted by Satya Nadella, we know that the integration between Windows and Xbox will only get closer, which also means that the new "Scorpio" will (could) be the shift that will finally bring the Windows ecosystem to its maximum potential, and outclass both the PS4 and the rumored PS4 Neo.
Technically speaking, as of latest rumors, "Scorpio" will bring some new-gen hardware, 4K graphics, and gaming like you never did before. Personally, I think that for "Scorpio" we'll have to wait more than tomorrow, as it's going to be the next (re)evolution of the Xbox gaming system, so it's gonna take a while more
Last, we heard about a new Xbox streaming machine. This new device should be some sort of streaming device like Roku, possibly even a replacement of it, to let you stream the Xbox right in your bedroom while the console is in your dining room. Actually streaming to a tiny and less bulky box that's easy to hook up and use would be magnificent.
I hope that E3's not gonna be only about devices. To be honest, I really hope for the new Forza to be announced for both Xbox One and Windows, and maybe we could also get some new news and even gameplays of Call of Duty: Infinitive Warfare and Battlefield 1. I'm also wondering about Titanfall 2 and the already announced Watchdogs 2.
So while unfortunately none of us from Windows Latest is going to be at E3, we'll do our best to get you covered about the latest.
Again, you can follow the event via the livestream here and add the event to your calendar via this .ics file or follow on twitter with the hashtag #E32016
—UPDATE 12:45 PST—
Let's just say I was just about to press publish when on my twitter feed this came up
Looks like someone leaked the new Xbox One S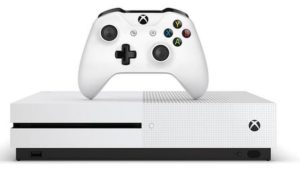 New specs mentions a 2TB HDD, with support for 4K video playback, and High Dynamic Range (HDR). The image also notes a new "vertical stand" and "streamlined controller," so the new Xbox One S won't need to sit horizontally anymore. There's no details on the "streamlined controller," and the image simply shows a refreshed white version
Read more here