Microsoft in partnership with ICRISAT announced the Microsoft Azure powered sowing application which aims to help farmers cope with climate change.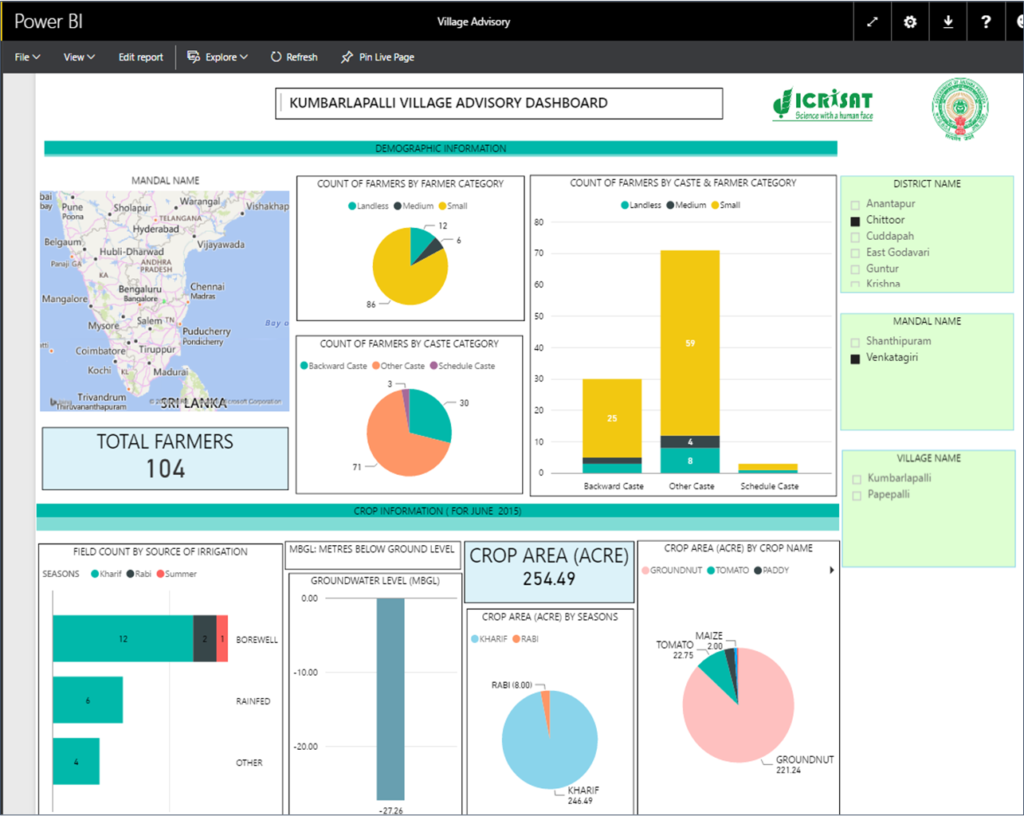 Microsoft in collaboration with ICRISAT and Andhra Pradesh government, has developed a new mobile Application which will advise the farmers the best time to sow crops. This App is part of the Digital India plan which Microsoft is executing in collaboration with the Indian government.
We are pleased to announce the Microsoft #Azure powered sowing application by ICRISAT. India gets #DigitalFarming https://t.co/X3tYwNJnlF

— Microsoft India (@MicrosoftIndia) June 9, 2016
Commenting on this development, Anil Bhansali, Managing Director, Microsoft India (R&D) Pvt. Ltd., said,
"WE ARE PLEASED TO SUPPORT ICRISAT TO DRIVE IMPACT FOR FARMERS THROUGH OUR TECHNOLOGY. AGRICULTURE IS A CRUCIAL ECONOMIC CONTRIBUTOR IN INDIA, AND THE IMPLEMENTATION OF ADVANCED ANALYTICS IN AGRICULTURE WILL HELP STREAMLINE AND STRENGTHEN FARMING PRACTICES. THE SOWING APP AND PERSONALIZED VILLAGE ADVISORY DASHBOARD ARE DEVELOPED TO PROVIDE POWERFUL CLOUD-BASED PREDICTIVE ANALYTICS TO EMPOWER FARMERS WITH CRUCIAL INFORMATION AND INSIGHTS TO HELP REDUCE CROP FAILURES AND INCREASE YIELD, IN TURN, REDUCING STRESS AND GENERATING BETTER INCOME. WE FIRMLY BELIEVE IN THE POTENTIAL OF MICROSOFT AZURE MACHINE LEARNING AND POWER BI TO BRING EFFICIENCIES NOT ONLY IN AGRICULTURE, BUT ALSO IN HEALTHCARE, EDUCATION, AND BEYOND. THIS IS A SIGNIFICANT START FOR DIGITAL AGRICULTURE AND CAN REAP BENEFITS IN MULTIPLE WAYS AS GOVERNMENTS AND STAKEHOLDERS DISCOVER THE POTENTIAL FOR TECHNOLOGY TO UNLOCK AND OFFER MULTIPLE SOLUTIONS FOR FARMERS."
You can read more about the App here.