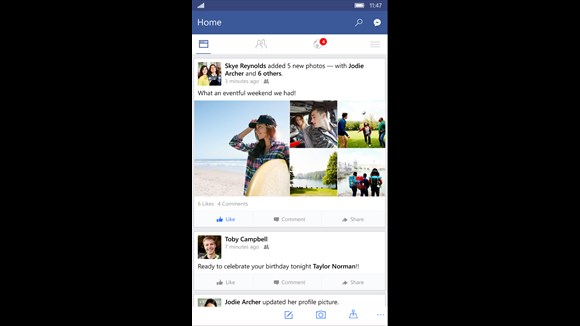 Facebook Beta App for Windows 10 Mobile has been updated in the store taking it to version 10.3.104.0. No new features have been spotted. However the app seems a bit faster while scrolling articles.
This is the app which is developed by Microsoft and not Facebook.The update might have brought some Bug fixes and improvements to the app.
The app is live in the store so go ahead and grab it and let us know if anything new has been spotted in the comments below.