Since early rumors about the new HP Falcon, the HP Elite x3 has been the one of the most powerful devices running Windows 10 Mobile.
When it was first presented, HP said that the device was going to have fingerprint sensor. Well, folks at Win Future got an exclusive hands-on at COMPUTEX and the new prototype shown at the expo confirms the presence of the fingerprint sensor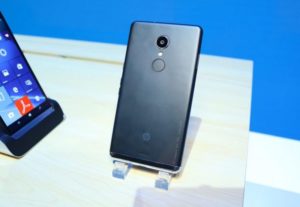 I guess we don't have to remind you all that the HP Elite X3 is a new high-end flagship Windows phone aimed at the Enterprise still in development that will be available in major markets when it launches.
You can have a better look at the hands-on here