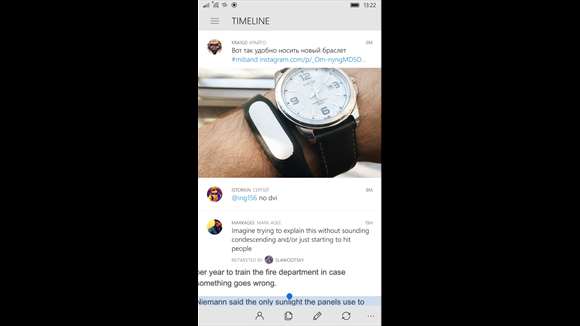 Tweet it!, one of the most popular and handy Twitter client in Windows 10 store grabs a huge update with several new features. The latest version after the update is 2.8.3.0. Tweet it! is a fully featured Twitter client having several new features over official App.
The changelog denotes :
Added to use system accent color
Added ability to choose shape for userpics
Now to send direct message you need to use ctrl + enter
Added ability to copy image to clipboard
Small UI fixes for menus and pop-ups
Fixed bug with automatic location attachment
Fixed bug with additional columns for search queries
Ability to choose to view YouTube videos in 3rd apps
Head over the store to grab this beautiful update!