Right now in Taipei there's one of the biggest computer expo going on. The COMPUTEX expo is still one of the largest computer and technology trade shows in the world.
So far we've seen so many new devices, from VRs to new Intel's 7th generation Kaby Lake processors, but I'm going to have a recap about all those new Windows 10 Devices
Let's start off with the new OMEN by HP gaming portfolio powered by Windows 10.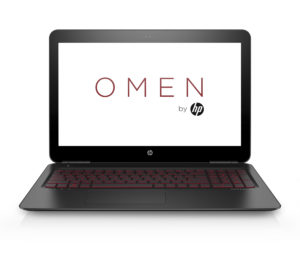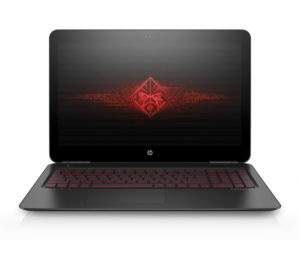 We have new gaming laptops and desktops from the well known OEM, let's get into details
All the laptops and desktops, powered by Windows 10, are designed to deliver an immersive gaming experience to compliment both laptops' and desktops' performance features. The 15.3" and 17.3" diagonal OMEN laptops are available in Full HD and 4K IPS display options to enhance gaming with stunning visuals. All powered by NVIDIA GTX graphics up to 965M and up to 6th Generation Intel Core i7 quad-core processors to maximize pleasure.
The OMEN Desktop features the latest NVIDIA GeForce GTX 1080 graphics to deliver a performance monster built ready for any gaming experience. Optional liquid cooling, an advanced thermal system, keeps it running quietly and cool, virtually eliminating any video lag time. The OMEN Desktop is upgradeable with tool-less access to the hardware to crank up gaming power and allow for customization.
The OMEN Laptops will be available on HP.com and Best Buy on July 10. The 15.6" diagonal laptop has a starting price at $899.99, and the 17.3" diagonal laptop will be available for as low as $979.99, while OMEN desktops will be available on HP.com and select retailers in August.
Read more – OMEN by HP laptops and desktops
Let's have a look the new and shiny ASUS devices.
ASUS announced the new Zenbook 3 and Transformer 3, which will come in three different editions: Pro, Standard and Mini.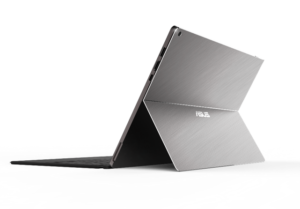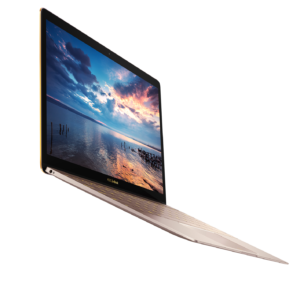 The main characteristic of the new ASUS devices are that thery're incredibly thin and light, but let's get deeper.
The ASUS ZenBook 3 is the thinnest new premium ASUS ZenBook, that will feature Intel Core i7 Processor, 16 GB memory, and 1TB PCIe SSD, along with a fingerprint reader for Windows Hello.
As well as the ZenBook 3 we have the new Transformer 3 and it's different editions.
Transformer 3 Pro: this new ultra-thin detachable premium Transformer comes with an Active Pen, to use Windows Ink and is powered by Intel Core i7 Processor, 16 GB memory, 1TB PCIe SSD, Thunderbolt 3 and an IR camera for Windows Hello
Transformer 3: this is an ultra-slim and compact Windows 10 2-in-1 PC that offers ultimate mobility powered by Intel Core i7 Processors along with the fingerprint scanner
Transformer Mini: this is a new 10.1 inch 2-in-1 detachable PC with a smart hinge kickstand design, making it the perfect flexible device for working on-the-go.
The new ASUS devices will be available in Q3 this summer, starting at starting at $999USD for the new ZenBook 3, $999USD for the Transformer 3 Pro, $799USD for the Transformer 3 and an non-announced price for the Transformer Mini
Read more – ASUS
Both HP and ASUS unveiled new devices ahead of COMPUTEX, but their new devices are avaiable to try at the Taipei's expo, while other OEMs like Dell and MSI announced the new devices just today.
Let's talk about Dell.
I love Dell's devices, solid and yet powerful, and I think this new devices will bring the heat up; those fresh unveiled Inspiron 2-in-1s with Windows 10 are ideal for students, families and aspiring entrepreneurs, with prices beginning at $249 these are great options for those seeking an affordable solution to meet their everyday computing needs.
These new PCs include the Inspiron 17 7000 2-in-1, the world's first 17-inch 2-in-1 laptop, all featuring the latest 6th Gen Intel Core processors, and will become available in the US and China starting in June.

All the new Dell devices, powered by Windows 10, will feature the latest 6th Gen Intel Core processors and SSD to get your work done faster.
Read more – Dell
To close the recap, we have MSI to present their new devices, and trust me they're pure crazyness. All MSI's gaming notebooks powered by Windows 10 and built for the best of virtual reality gaming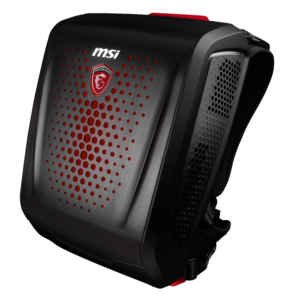 We have the new GT83/GT73 Titan SLI,the GS63 Stealth Pro,the GS73 and the MSI Backpack PC
The new GT83/GT73 Titan SLI laptops are both built ready for the best of virtual reality gaming and are equipped with the SLI platform design, packed with the powerful NVIDIA GeForce GTX980 SLI graphics solution and the extreme 3+1 of 4K display surround mode delivering true-to-life gaming experience; the GS63 Stealth Pro is a thin but powerful gaming laptop, it's just 17.7mm thin. The built-in Cooler Boost Trinity has a total of 5 heat pipes and enhanced Whirlwind Blade fans to exhaust the heat out of the system effectively and silently. The dual thermal modules promise the Intel Core i7 6700HQ and the NVIDIA GeForce GTX970M level graphics ultimate performance for long gaming sessions.
Instead, the GS73 laptop accommodates mobile GTX970M graphics and Cooler Boost Trinity, makes it the best slim cooling solution in the industry, it weighs just 5KG. This PC includes a SteelSeries gaming keyboard and SteelSeries Engine 3 software, True Color display with better gamut color panel, ESS SABRE HiFi headset AMP and Nahimic 2.0 for better sound experience.
Last, powered by Intel extreme Core i7 processors and NVIDIA GeForce GTX980 graphics card, the MSI Backpack PC guarantees new levels of performance and capabilities. This PC allows gamers using VR to move naturally without restraints for full immersion in the exhilarating world of virtual reality.
Prices and availability have been announced: The GT83 will become available in August of this year and will retail for $4,500 USD, GT73 will also become available in August and retail for $2,500 USD, GS63 Stealth Pro will become available in August and retail for $1,600 USD, while the Backpack PC will become available later this year
Read more – MSI
That's it for now folks, if you want to learn more you can visit Windows Devices blog here and have a look to OEM's websites
ASUS online
Dell website
MSI