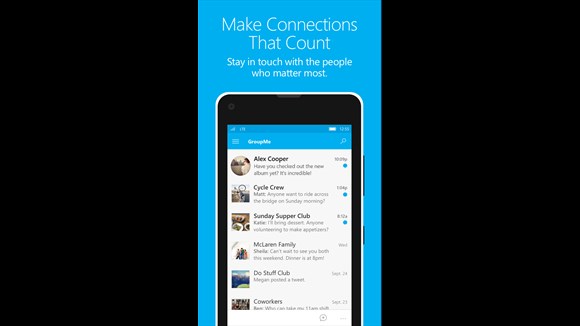 Groupme on Windows 10 Mobile is receiving updates are updates in Windows store. Few days ago it was updated as reported by us.
Now a new update is popping up in store. The updated version is 1.10.8.0. No Changelog is there,so we assume it as bug fixes and improvements.
Head over the store to get the update!