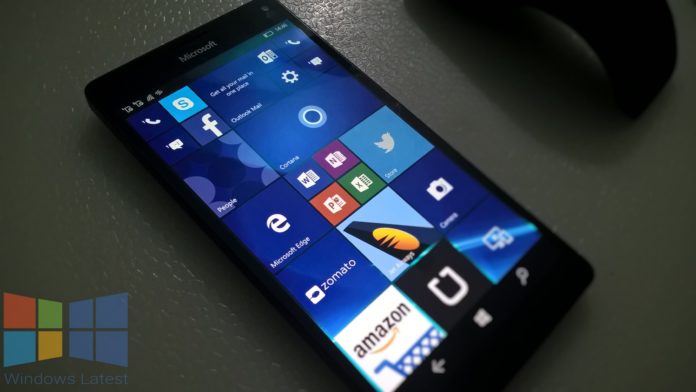 Microsoft has quietly decided to kill their PDF Reader app for Windows 10 Mobile in favor of Microsoft Edge's inbuilt PDF rendering on smartphones.
Now whenever you open any pdf file on Windows 10 Mobile Build 10586.318 on the reader app it shows a layer of text on the top saying " View this in Microsoft Edge. "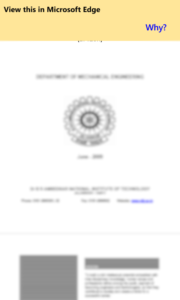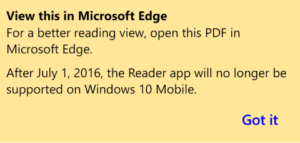 When you select the "Why" option provided on the layer it says "After July 1, 2016, The Reader app will no longer be supported on Windows 10 Mobile".
So it's clear now that Microsoft will be focusing more on pdf reader inside the Windows 10 mobile Microsoft Edge rather than improving the current reader app.
Downloader Reader app here from the store and check it out.