Windows 10 Mobile Build 14342 review on Lumia 640 is here. Yesterday, Microsoft released Windows 10 Mobile Build 14342 to Windows Insiders in the fast ring. After a long delay, Windows 10 Mobile Build 14342 is finally available for download with some new features and numerous improvements. It is worth mentioning that mobile build 14342 is the first Windows Redstone build released for Windows Insiders in the month of May.
Windows 10 Mobile Build 14342 is one of the good update released for Windows Insider. The latest build 14342 brings new features like Gestures support in Microsoft Edge and numerous other improvements. As usual, mobile build 14342 includes some known issues and with this release, Microsoft is also able to fix several issues reported by Windows Insiders.
It is worth mentioning that Microsoft has also added support of Windows Redstone on more Windows Phone devices. Now Lumia Icon, BLU Win HD LTE 150e, and BLU Win JR 130e will able to join Windows Development branch, and these devices can now download Windows Redstone Builds including Windows 10 Mobile Build 14342.
INSTALLATION EXPERIENCE: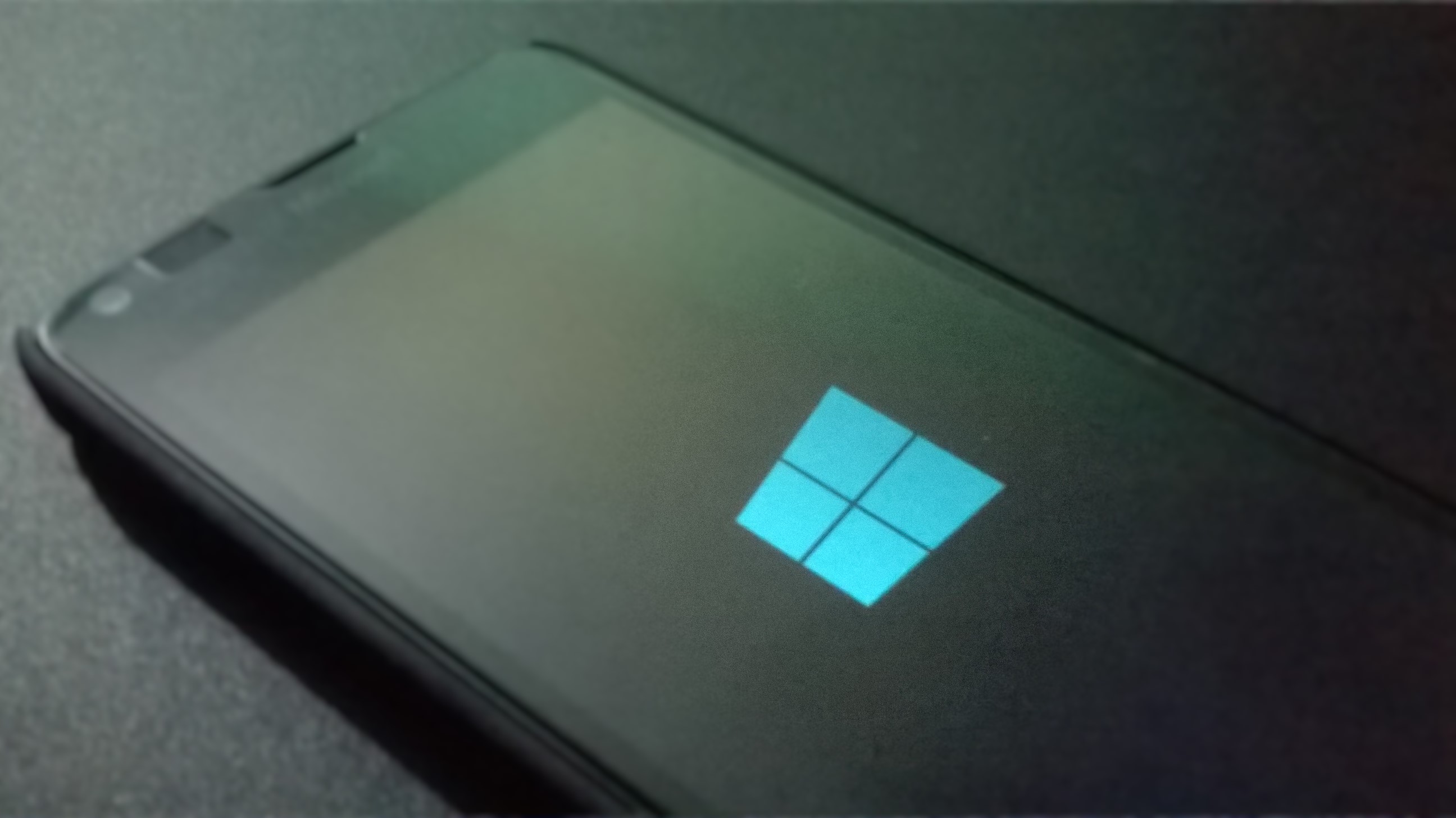 The installation process of Windows 10  Mobile Build 14342 could be tricky for some users if your phone stuck at Windows Logo and you don't have enough patience to wait (yep, I am an impatient guy). Talking about my installation experience, my Lumia 640 was struggling to download the update. The phone downloaded around 52% of required data in just 30 minutes. However, the phone took massive one hour to push the download meter to 60%. I had no idea whether this is an issue with my phone.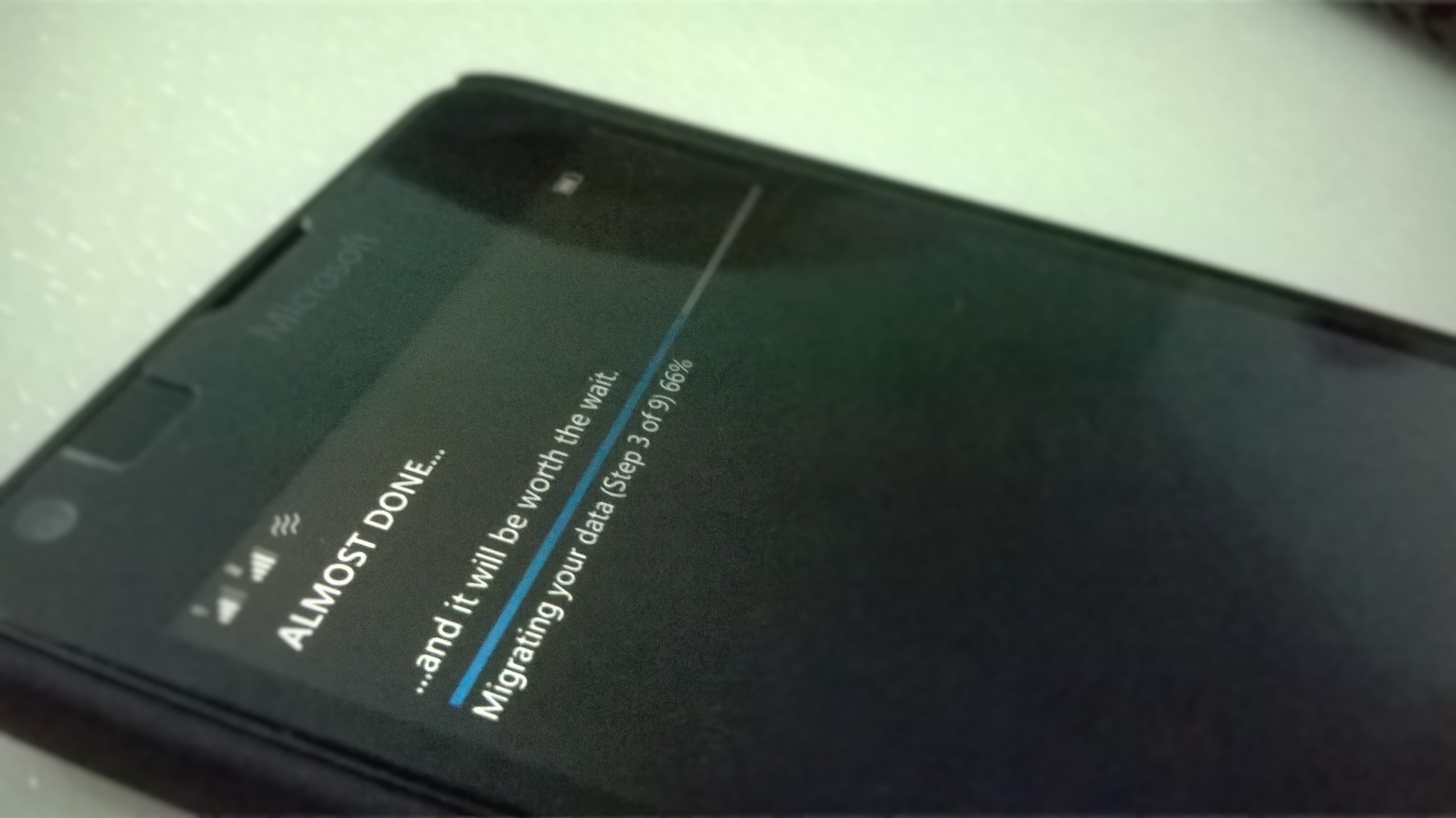 To confirm the reason for the bug, I reverted my phone back to Windows Phone 8.1 and updated it again to Windows 10 Mobile Build 10586.318, (yep, that's the latest cumulative update). Interestingly, again the phone downloaded 50% of data in around 40 minutes, but I had to wait for 1 and a half an hour to download the update; this clears that there were no issues with my phone, this is a bug, (dammit).
Want New Features? Want New features??? Better update to Windows 10 Mobile Build 14342 to enjoy some new features!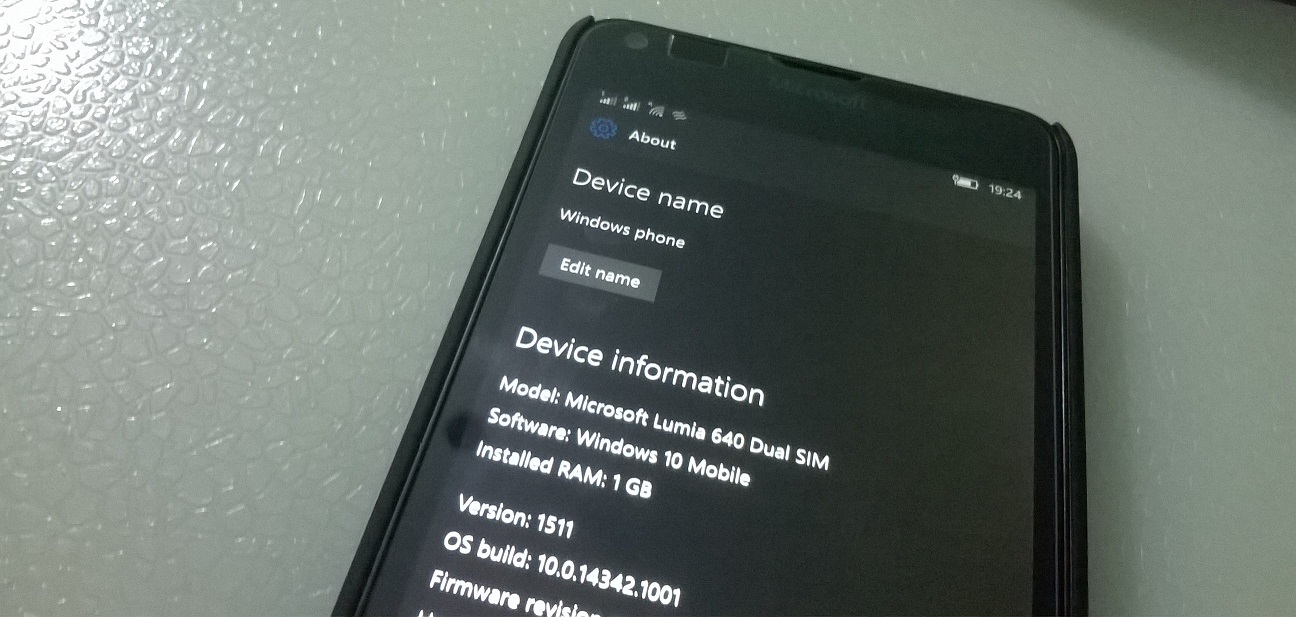 Yay Yay! Was my reaction after checking out some new changes with Windows 10 Mobile Build 14342. If you are a old Windows Phone 8.1 user (I guess you are) and upgraded to Windows 10 Mobile, you might have noticed the removal of left Swipe to back and right swipe to forward feature from Microsoft Edge Browser. However, Microsoft has finally introduced the swipe gestures feature in Microsoft Edge browser with Windows 10 Mobile Build 14342.
The other new feature, you are likely to notice is Apps for websites, you will find this new feature under Settings > System > Apps for websites. Indeed, this is a great feature, suppose you open Twitter.com in Microsoft Edge and the browser will redirect you to the Twitter app. It will allow you to navigate more easily, and you can take much more benefit of universal apps.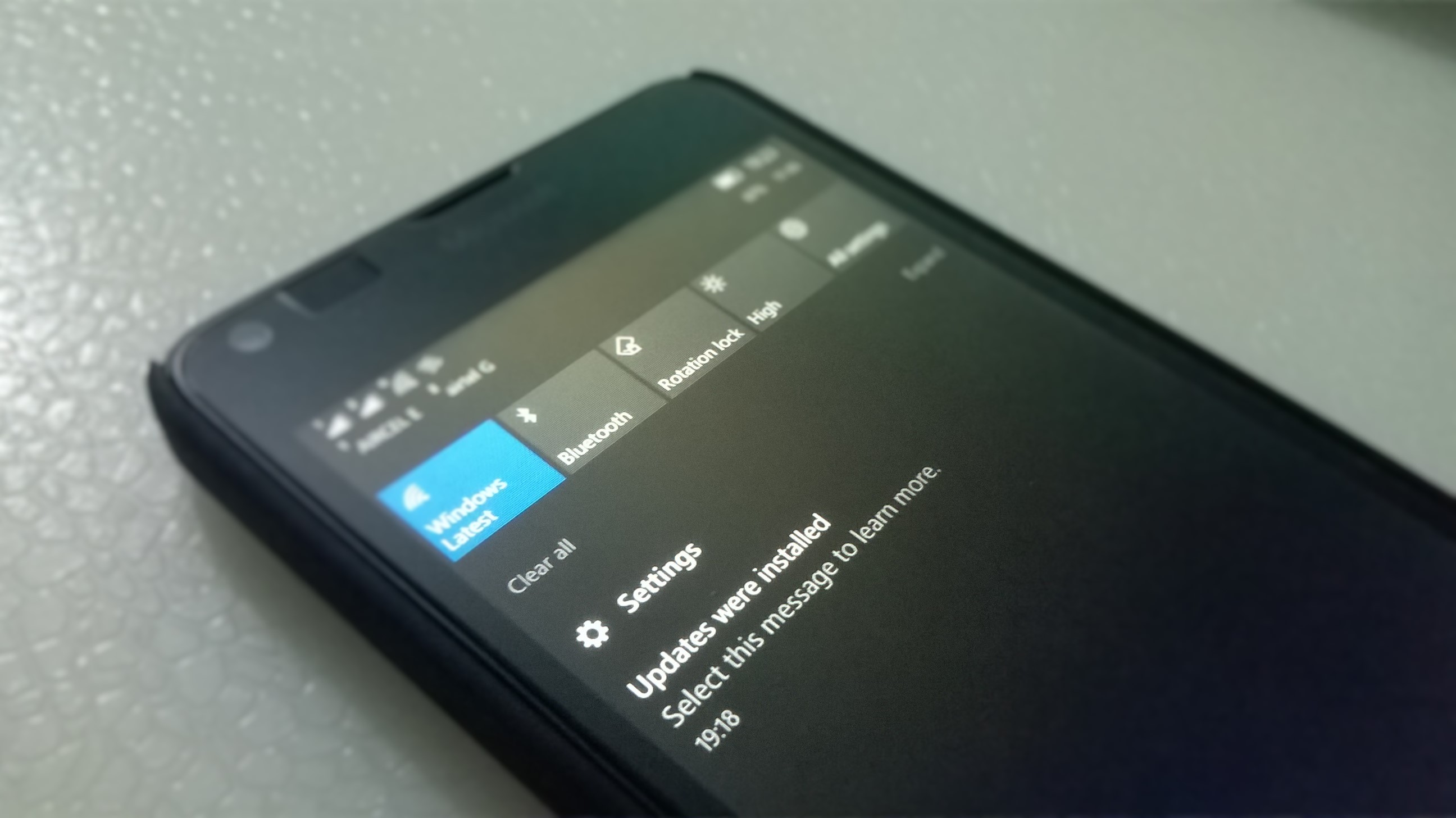 Microsoft has also made some changes in Action Center's Notifications. Microsoft has polished the look of icons and now it is transparent, which looks neat and clean.
Windows 10 Mobile Build 14342 users are also getting a new update for Windows Store. The latest update brings revamped UI of Windows Store, which looks nice. However, the new Windows Store is still very buggy. It is worth mentioning that Windows Store now shows app updates history, which is helpful and one of the most requested feature by Windows Insiders.
Microsoft has also provided the official change log of Windows 10 Mobile Build 14342, you can check it below:
Swipe navigation in Microsoft Edge: Since the release of Windows 10 Mobile, our top feedback request for Microsoft Edge has been asking for the return of the swipe gesture to navigate back and forward. With this build, you can now swipe from anywhere on the page to get back to your previous page.
Apps for websites: As we discussed at Build 2016, you will soon be able to redirect certain websites to open with an app instead. This is a new capability so apps that support this are still in progress. In preparation for their availability we have added a new page at Settings > System > Apps for websites where you will be able to manage them. Stay tuned for more on this.
Feedback Hub improvements: We've heard from you that it can sometimes be hard to find which category your feedback belongs in. Now when you create new feedback, the Feedback Hub will suggest categories and subcategories based on the title and description you entered. If you see a suggestion that looks right, just click it to fill in the menus and get your feedback to the right engineers quickly.
PERFORMANCE, APPS TEST, AND FIXES: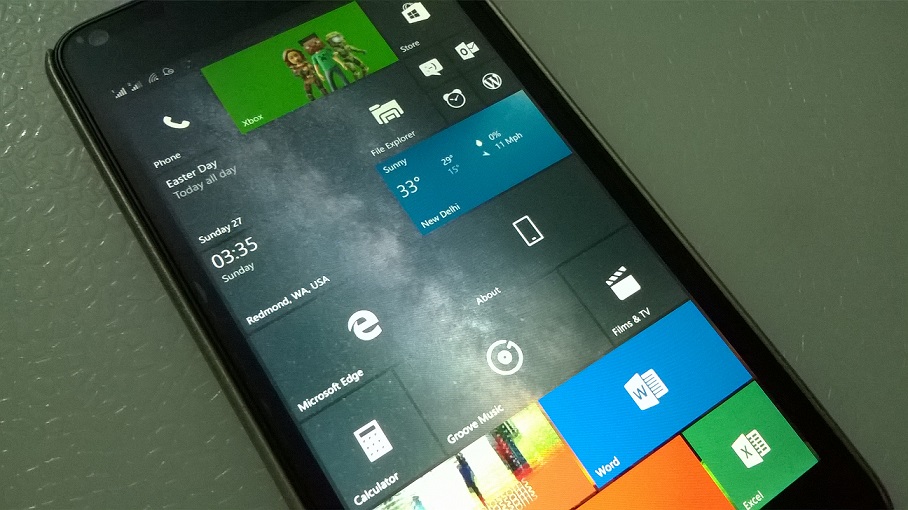 Windows 10 Mobile Build 14342 is working very fast compared to previous Windows 10 Mobile Redstone Builds. Indeed, we know that Windows 10 Mobile become slower after using it for few days, and the new updates increase the performance of the software for some more days. It is worth mentioning that while opening settings, you will notice loading and resuming screen on low-end smartphones with 1 GB of RAM.
As stated in the review of Windows 10 Mobile Build 14322 the major freezing bug in Windows 10 Mobile Build 14342 still exists, you can watch the bug in action by clicking here. Talking about the bug, when you turn the phone on and pull down the action center, and click on the mobile data toggle, it will make the phone freeze, and restart/soft reset is the only available solution.
Windows Store [Slow, Buggy]
Microsoft Edge [Buggy]
Windows Camera [Fast]
People App [Slow]
Calendar [Good]
Outlook [Fast]
Maps [Smooth]
Settings Menu [Slow]
Messaging [Slow]
Twitter [Still Buggy]
OneDrive [Smooth]
WhatsApp [Slow]
Facebook [Little fast]
Skype [Smooth]
OneNote [Fast]
Word [Fast]
Microsoft has fixed several issues on Windows 10 Mobile Build 14342, have a look at the list bug fixes below:
We fixed an issue causing installation of mobile builds to fail with Error 80070002.
Language and Speech Packs should download without any errors.
We have fixed the issue causing DRM-protected content from services like Groove Music, Microsoft Movies & TV, Netflix, Amazon Instant Video or Hulu to fail on playback with 0x8004C029 or 0x8004C503 errors.
We fixed the issue where some users with some non-English keyboards were not able to enter letters such as w, y, and a when typing into the address bar of the Edge browser.
We fixed the issue causing your phone to lock up and reboot when it receives a notification from an app that has "Keep notifications private on the lock screen" turned on under Settings > System > Notifications & actions.
We increased font size and improved spacing of the data migration page after receiving an update.
Polished icons used to identify pages in the Settings app – in particular, updated battery icon to be more consistent with the weight of the other icons.
Improved performance when retrieving updated GPS coordinates while driving.
Goodbye message on shutdown will now remain visible until the last moment, to make it easier to determine when your device is off.
Polished the look of media controls on the Lock screen. When you press one of the media control buttons, it appears "pressed".
We fixed an issue where some apps, including Tweetium, would crash on launch.
We fixed an issue where Action Center's context menus would appear in the wrong orientation if the app underneath was in landscape mode.
We fixed an issue where Lumia 435, 532, 535 and 540 would fail to record video, as well as an issue where advanced camera settings were not preserved when taking a photo with the Lumia 435, resulting in the photo being taken with default settings instead.
Fixed an issue where the same device might be listed multiple times under Connect.
Fixed an issue where quickly pressing the power button twice when Windows Hello is enabled could result in the display appearing stuck off.
We fixed the issue where Groove Music might show an error saying "Can't play – Another app is controlling your sound right now".
When delayed lock is setup, Windows Hello will now say "Swipe up to dismiss the lock screen", rather than looking for your iris.
We fixed an issue where Glance wouldn't be displayed when hovering hand over proximity sensor.
We fixed an issue where multiple UWPs might start crashing on launch after getting stuck on their splash screen.
Known issues:
Windows 10 Mobile Build 14342 does come with several new features and bug fixes. However, there are some annoying bugs. Before you install, Windows 10 Mobile Build 14342, we request you to read the list of known issues below:
UPDATE: After your device reboots from installing this update, if it gets stuck as the Windows logo – let it sit and be patient. It might appear frozen but its still working in the background. While you wait, it is recommended you plug your phone in and let it charge as well. For more details – see this forum post.
We are investigating data issues with some Dual-SIM devices where cellular data doesn't work correctly with a second SIM. Several issues relating to cellular data with Dual-SIM devices have been reported by Insiders with the last two Mobile builds and we're investigating these reports.
Feedback Hub is not localized and the UI will be in English (U.S.) only, even with language packs installed.
We have reduced the number of instances where boxes are seen when entering emoji. You may still see them in some text fields – we're working on it!
The Settings app may crash when you are re-arranging Quick Actions under Settings > System > Notification & actions. If it does, it could result in one of the Quick Action spots disappearing. If you see this happen, please refrain from changing your Quick Action settings on this build. If you have been impacted by this issue, only a hard reset will revert your Quick Action settings back to default.
Conclusion: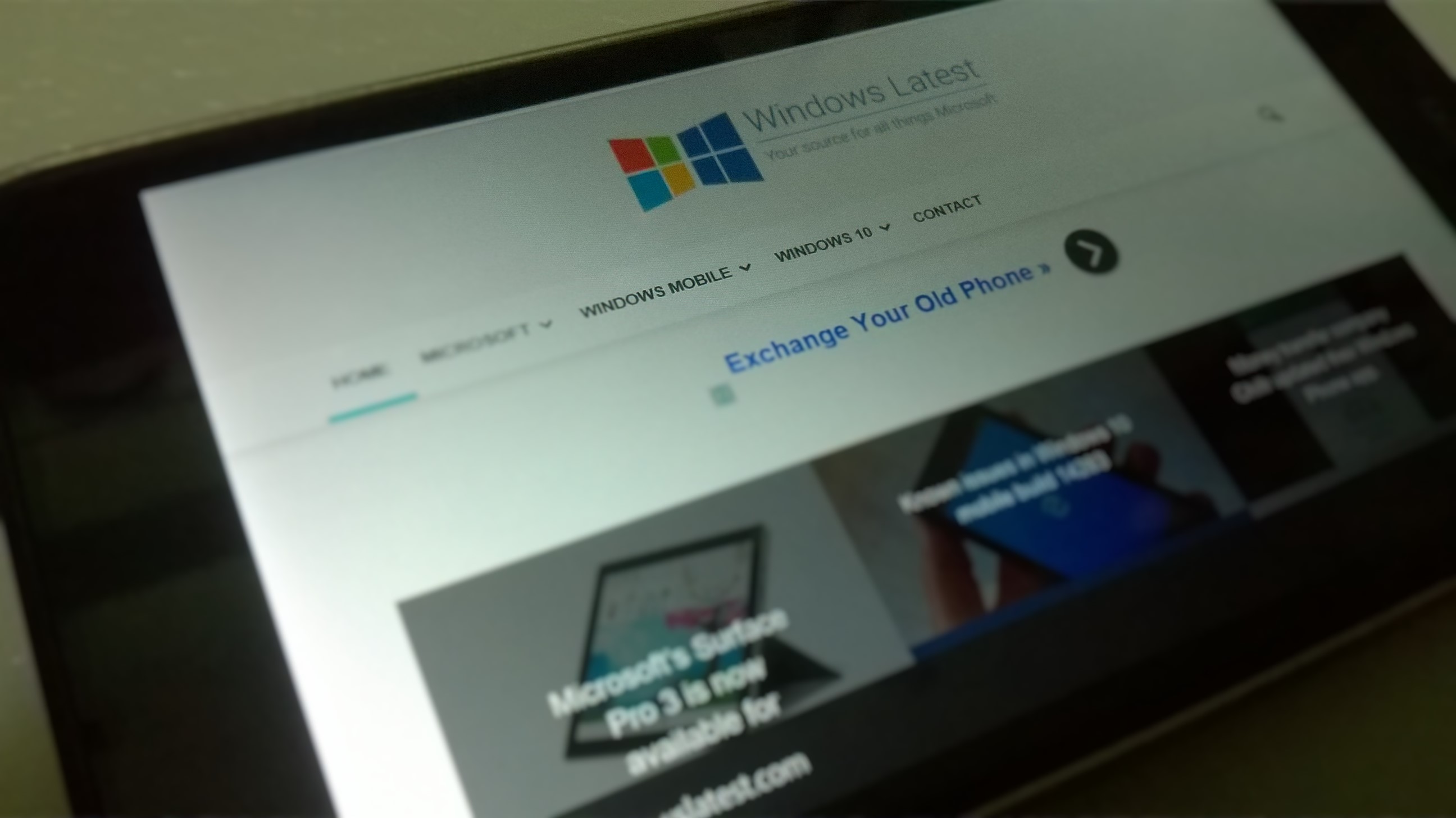 You will find a very decent experience with Windows 10 Mobile Build 14342. The new update performed quite well on my Lumia 640. There are some glitches in Microsoft Edge browser and loading & resuming screen issue still happening.
You are likely to face major problems while installing Windows 10 Mobile Build 14342, for example, your phone can be stuck in Windows Logo, and the solution is patient, you need to wait until the installation of new build completes.
Our hands-on video of Windows 10 Mobile Build 14342 on the Lumia 640 is arriving very soon, Stay tuned!