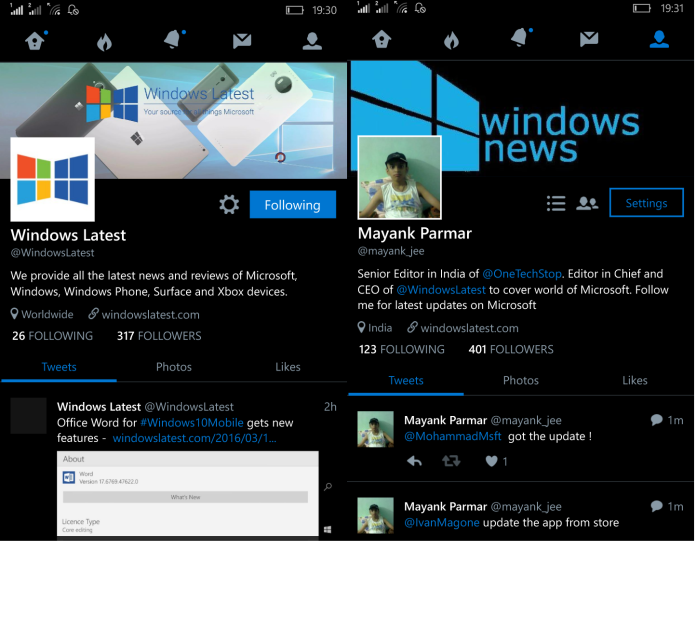 Twitter, one of the most popular social media has picked up an update earlier this morning in Windows 10 store.Twitter on Windows 10 has lots of new features over 8.1 app.
Twitter app has great UI, some cool features like video edit within the app, quote tweet features, group direct message, easier conversations and much more.
The latest update took the version to 5.0.3.0 . No changelog is there, so assume it as bug fixes and improvements.
However, feel free to ping us if you find something new!