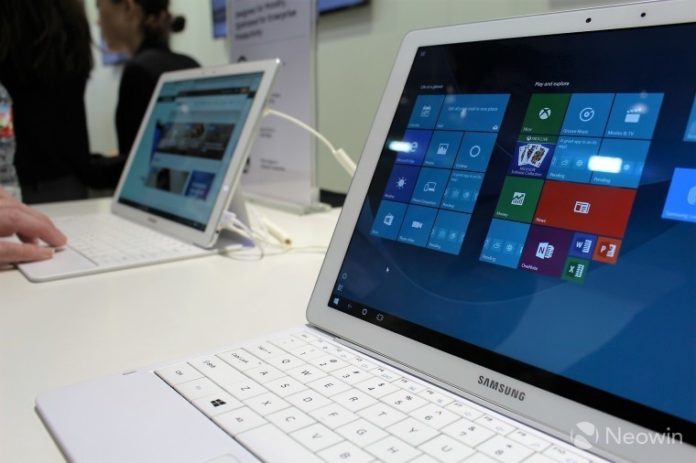 Samsung's Galaxy TabPro S 4G Variant with Windows 10 has been launched in Austraila $1,799 AUD. Samsung had launched the Galaxy TabPro S with Windows 10 last month in the Australia. Today the company had revealed the 4G version of Samsung Galaxy TabPro S with Windows 10.
The Samsung Galaxy TabPro S sports 12-inch Super AMOLED Display with 2160x1440px resolution. On the front you will find a 5MP front-facing camera, there is also a 5MP camera on the back with autofocus support. The Galaxy TabPro S is very slim with 6.3mm-thickness, and it looks very premium.
The device is powered by a Dual-core 2.2GHz Intel Core M (6th-gen) processor, coupled up with 4GB of RAM. You will also get 128GB or 256GB SSD storage support, and the device includes the 5200mAh battery.
On the connectivity area, the device also supports GPS / GLONASS, Wi-Fi 802.11 a/b/g/n/ac MIMO (including WiFi Direct support), NFC and Bluetooth 4.1.
You can purchase the device by clicking here.