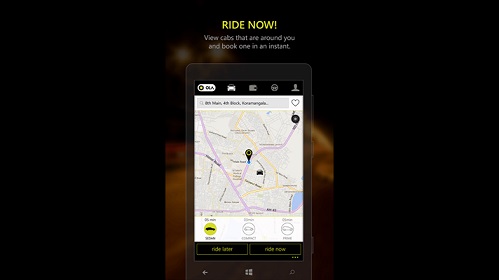 Popular Cabs service in India, Ola Cabs app has been updated for Windows Phone in the Windows Store.
Changelog:-
Now reset your Shuttle QR code from track ride screen
Now use the Ola app to travel to other cities! Find the new 'Outstation' icon on your screen. Enter your destination and start your trip in 2 hours. Bookings currently available from Delhi and Jaipur.
You can download the latest version of Ola Cabs app by clicking here.