The Microsoft Lumia 950 XL is the latest Lumia flagship phone which was launched last year along with the smaller variant of the 950 XL, the Lumia 950. The Lumia 950 XL runs on Microsoft's latest operating system, Windows 10 Mobile which offers a rich users experience.
Microsoft Lumia 950 XL sports a massive 5.7 inch large AMOLED display with Quad HD resolution of 1440 x 2560 pixels, boosted with 518 PPI pixel density. Microsoft has also included clear black display technology on the Lumia 950. Clear Black technology decreases reflections and it helps you to view photos with improved visual image quality, this means you can benefit more from Lumia 950 XL's powerful camera.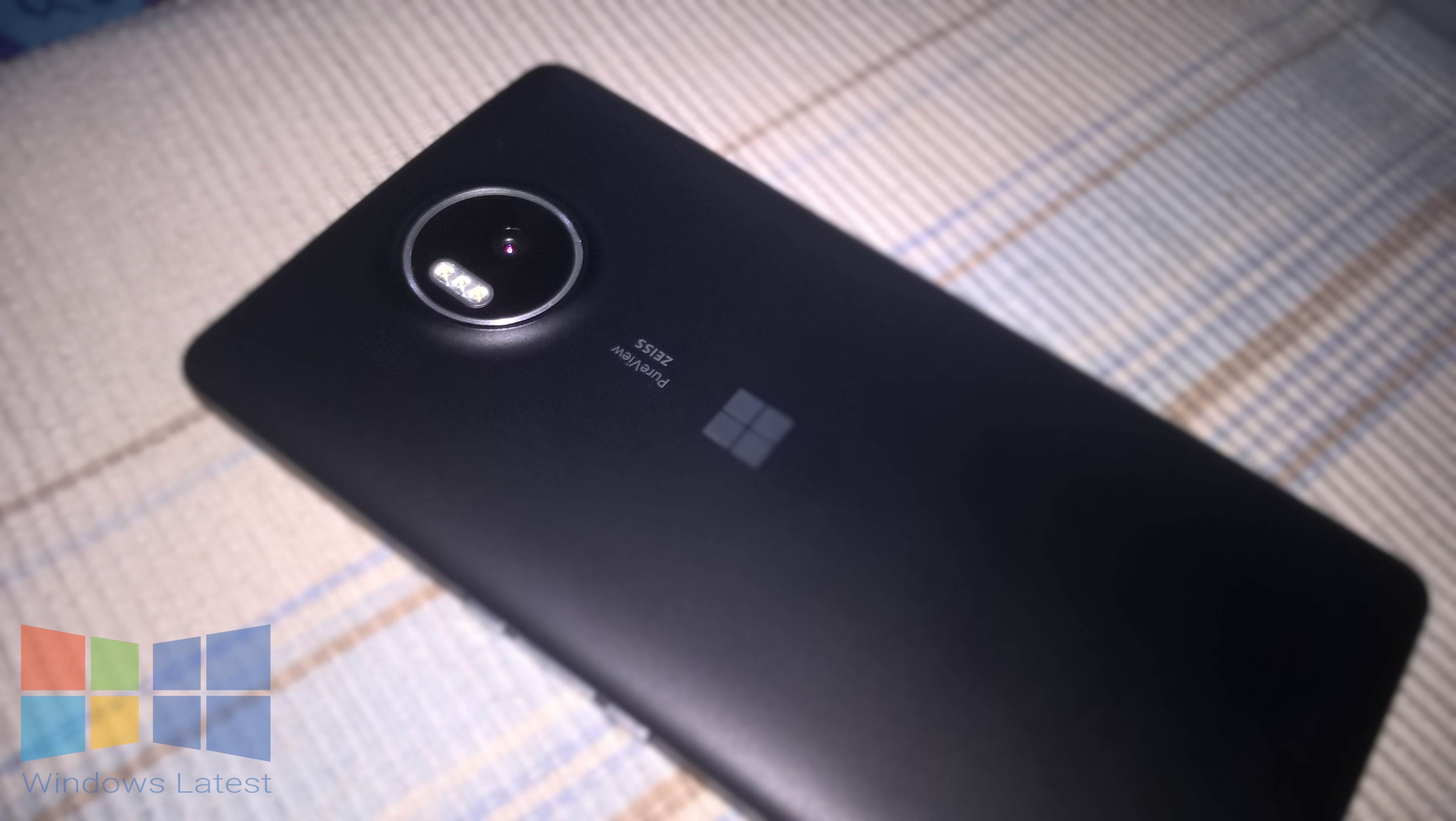 Nokia and Microsoft's Lumia devices are very famous for two reasons; their Camera and performance. Like previous Lumia devices the Lumia 950 XL's camera tries its best to impress you. Microsoft's latest Lumia flagship phone, the Lumia 950 XL packs impressive 20 mega-pixel rear camera with f/1.9, 26mm lens. The Lumia 950 XL features PureView camera technology created by Nokia exclusively for Lumia devices.
Camera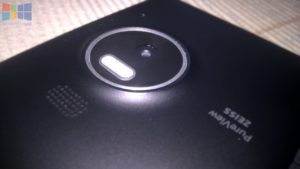 On the back surface of the Lumia 950 XL you will find a large camera ring with a triple LED RGB flash. As stated above, Lumia 950 XL's Camera comes with a 20MP resolution with a 1/2.4″ BSI sensor. The camera also features PureView a CarlZeiss lens which improves the quality of images a lot.
Main camera Full Specs:
Main camera

:

20.0 MP

Main camera focus type

:

Auto focus with two-stage capture key

Camera digital zoom

:

Yes

Camera optics

:

6-lens optics

Stabilization

:

Optical image stabilization

Oversampling

:

Yes

Sensor size

:

1/2.4 inch

Main camera f-number/aperture

:

f/1.9

Camera focal length

:

26 mm

Flash type

:

Natural flash

Camera features

:

PureView, Fast Focus, True 16:9 sensor, High resolution zoom, Backside-illuminated image sensor

Camera minimum focus range

:

10 cm
The camera on the Lumia 950 XL clicks sharp and a vibrant images, which looks stunning. The contrast is also awesome and it clicks high quality images. You will also find some noise in the images. You will find an 8 mega-pixel camera with maximum zoom and believe me even when the camera is zoomed maximum, it clicks really nice images.
Sample Images
In the dark or in the night you will notice some high-quality images due to it's optical image stabilization feature. The camera clicks sharp images in the night which looks really nice. Noise level is also low and it results in more detailed images. We know that the Lumia 950 XL runs on Windows 10 Mobile and the new operating system comes with a powerful camera app which offers lots of cool features like slow motion recording and Rich Capture mode in default Camera app.
Sample Images: Image sharpness test, Flashlight test, and image quality test
In the Windows Camera app Rich Capture mode (now called Rich HDR mode) allows you to take images in different conditions, you will able to select the best shot easily. You can click an image with flash mode enabled, but later you can remove it's effect (as stated by Microsoft). Rich Capture mode in Windows Camera on the Lumia 950 XL, will allow you to perform several cool features, like:
Change amount of HDR with dynamic EV steps
Change amount of flash
Change exposure time for improved low-light results
"Rich Capture is an improved version of the normal auto mode that gives you more options in challenging conditions, allowing you to adjust the photo after taking it. For example, you can use the flash when taking the photo, but remove its effects later" – Microsoft
The Microsoft Lumia 950 XL is also a good phone for selfie lovers. The Lumia 950 XL offers an 5 mega-pixel camera on the front, when taking images with the front camera you will find detailed and high contrast images which look damn premium. The front camera on the Lumia 950 XL takes images with a high dynamic range for better results.
Front-facing Camera Specs
Front camera

:

Full HD 5 MP wide angle

Front camera f-number/aperture

:

f/2.4

Front camera video resolution

:

1080p (Full HD, 1920 x 1080)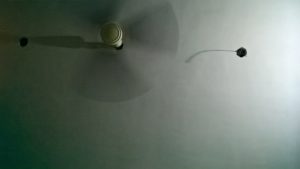 As stated earlier, Windows 10 Mobile comes with several new features, and the Camera app on Windows 10 Mobile is highly improved. It clicks great images with the help of new features. Windows Camera includes the living images feature which allows you to record 3 seconds video prior to the shot you captured earlier.
"The Living image feature can record a bit of video prior to the shot your capture. The living images part will be played back in Windows Camera or in Storyteller when you browse in full screen viewer to add emotion to the picture. It is great when capturing kids, and creates stronger memories. Basically it combines the best of video (emotion) and the best of stills (quality, resolution)" – Microsoft (edited by us)
However, sadly the camera struggles a bit when I try to focus it manually on any object, which is placed near to the Lumia 950 XL. After clicking any images, especially in Rich Capture (or Rich HDR) mode it will take several seconds to view the image as the camera app takes time to improve the image.
Video Recording Specs
Main camera video resolution

:

4K (Ultra HD, 3840 x 2160)

Camera video frame rate

:

30 fps

Video recording features

:

Video zoom, Video light, Continuous autofocus, Optical image stabilization, Lumia Rich Recording with four microphones

Video recording formats

:

MP4/H.264
Video recording on the Lumia 950 XL is also impressive. The camera can record 4K videos at 30 frames/sec. Also it records videos with vibrant colors and a great dynamic range. However, there are some issues while autofocusing.
You will find two mics on the front and two mics on the back part of the Lumia 950 XL. It allows you to record videos with high audio quality. You can also record videos in slow motion, this feature is exclusive to new Lumia flagship phones only.
Conclusion:
Overall, the Camera on Lumia 950 XL performs very good. It doesn't lag in any area and it's one of the best Lumia's for it's high camera quality after the Lumia 1020. Lumia 950 XL's camera performs well in artificial lighting where most of the phones from other OEMs struggle a lot. Indeed, future updates for Windows 10 Mobile will solve  the autofocusing issue and the Windows Camera app will continue to receive new features with new updates.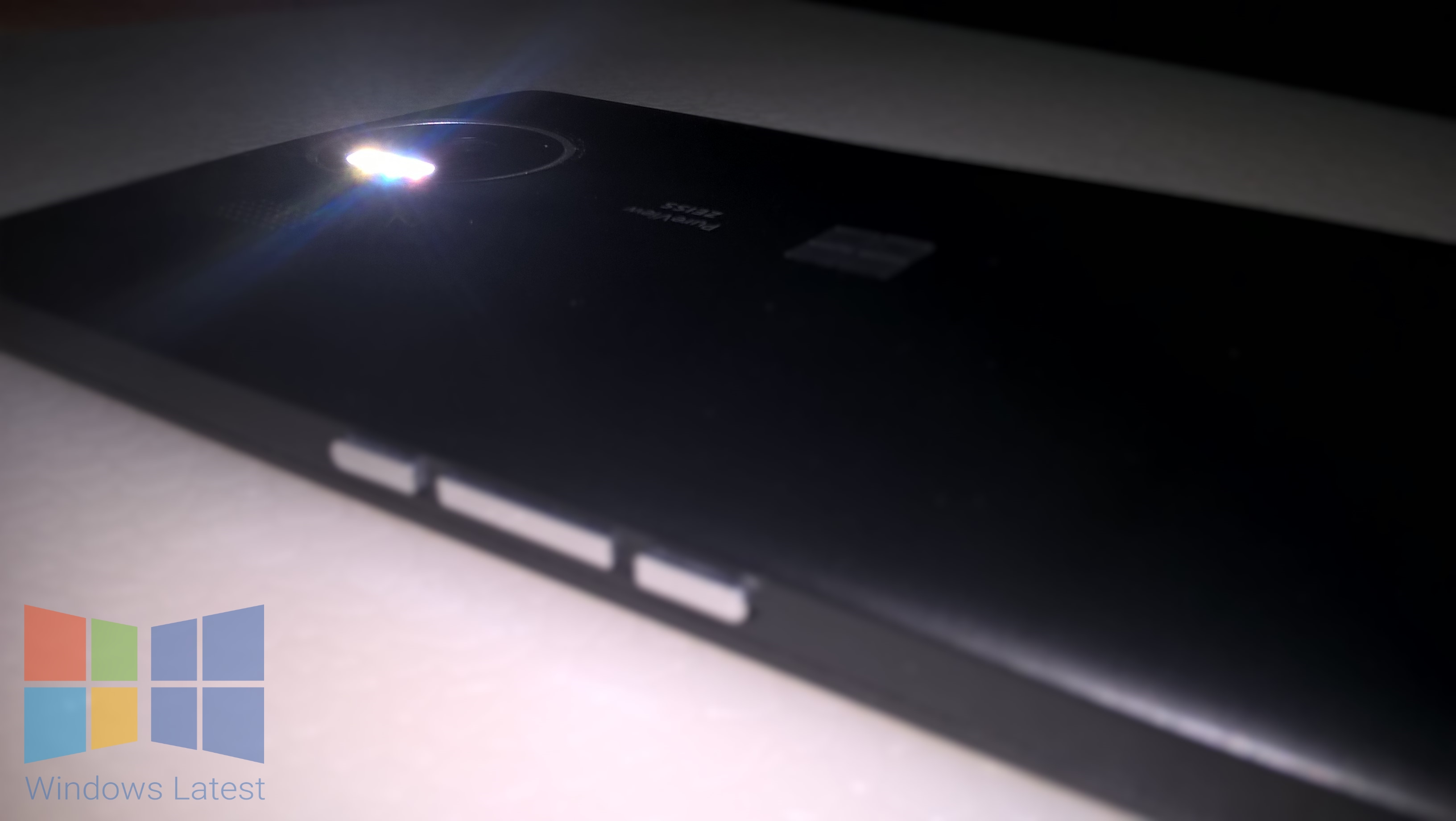 The front camera on Lumia 950 XL is also good. It clicks fairly nice images. Features like Rich Capture and Slow motion recording are some of the specialties of Lumia 950 XL. Microsoft has done great job with the Lumia 950 XL's Camera and this could be your dream camera phone.