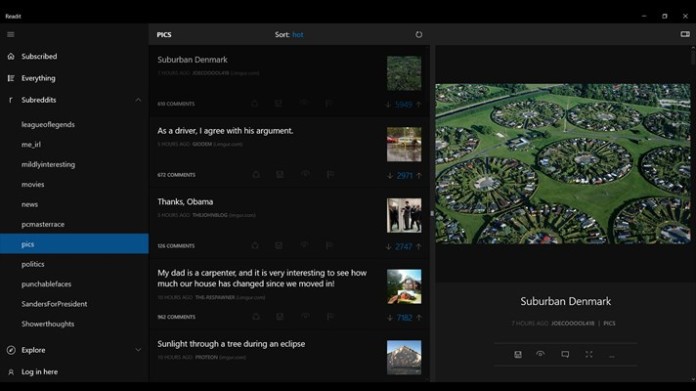 Readit , one of the most popular and loved Reddit client on Windows devices snags an update. Reddit, till now has no plans to launch its app on Windows platform.
However, client like readit fills the gap. Readit has some nice features like secondary live tile, built for Windows 10, customizable themes, gold support, toast notifications and much more.
The app snags an update today with no new features. The updated version is 4.8.2.0. The changelog shows , bug fixes and fixed multireddits for some users.