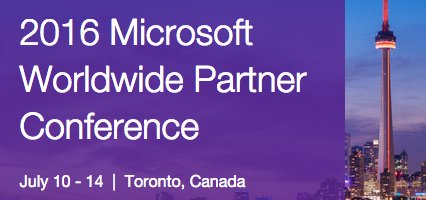 Microsoft to release Windows 10 anniversary update during the 2016 Microsoft Worldwide partner conference. According to sources, it scheduled that 2016 Microsoft Worldwide partner conference is going to be happening between July 10 to 14 this year in Toronto, Canada.
Hopefully, Microsoft Will get Anniversary update ready for both Windows 10 and Windows 10 Mobile before it is launched there.
Here's the confirmation regarding 2016 MWPC:
@WindowsLatest
Someone from inside the Partners Network told me MSFT plans to hand out Anniversary Update RTM. pic.twitter.com/zdjHuJQ5aB

— Steve Truman (@KPRP42) April 28, 2016
Thanks, Steve Truman for informing us.