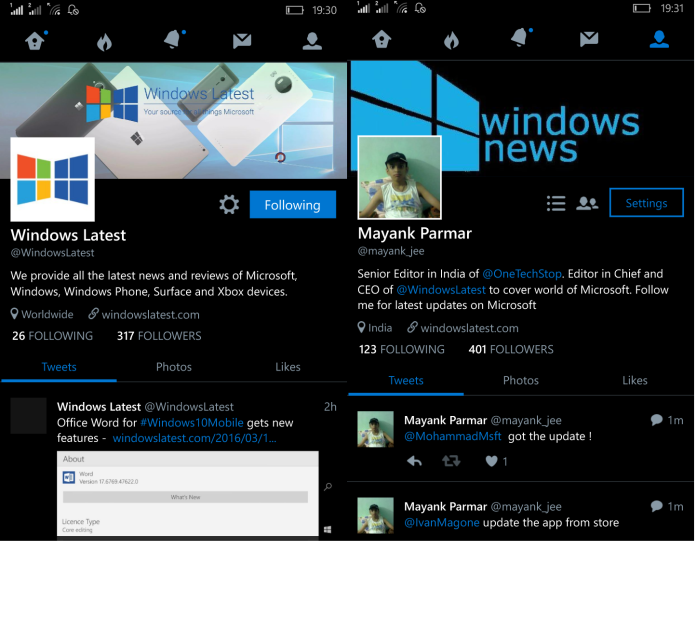 Twitter for Windows 10 PC and Windows 10 Mobile was available for download for some months now. Since, the Twitter universal app released for Windows 10 Mobile, the app received only one update with minor bug fixes. It is worth noting that since the last update for Twitter on Windows 10 Mobile, the app crashes frequently while tweeting a tweet or when sending a DM.
@nicholashayman you should get a Twitter update in a couple of hours, please retest on the new build

— Jeremy Forrester🕹️ (@jezforrester) April 26, 2016
It is worth noting that there are lots of users (including me) who are unable to upload images in the Twitter app for Windows 10 Mobile. However, the issue will be fixed within few hours as the company is preparing a bug fixer update for the Twitter universal app. The upcoming update will finally fix the image uploading bug on Windows 10 Mobile.
According to the Twitter developer, a new update is arriving shortly for Twitter in the Windows Store. The update will also include some bug fixes and improvements.