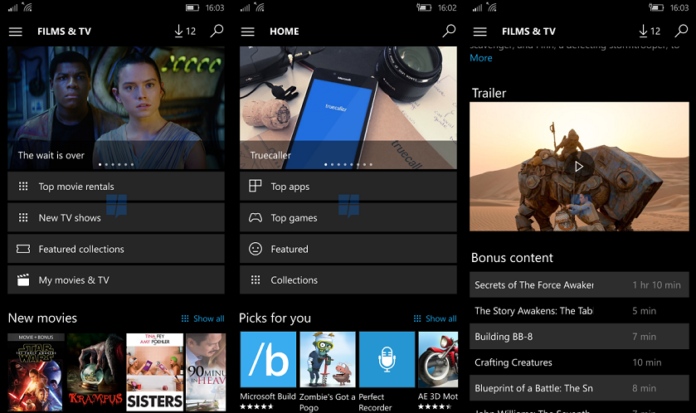 Few days ago we reported that Microsoft is working on Windows Store design improvements in Anniversary Update. For the Anniversary Update, Microsoft announced about including App Trailers in the Windows Store so the layout of some parts of the Store Design will be changed. WindowsBlogItalia has got their hands on the new Windows 10 Store design and shared a preview video with Windows Fans.
Following Changes will be there:
Black and white theme for both the mobile and the PC;
The start screen is the same color as the theme;
New layout for the Home and generally for Apps and Games:
featured items are more visible;
Revision of the screens for individual apps: in addition to adding a cover photo, they jump right out at you the date of issue and the size.
Update page now shows list of apps as well as show the type of app, the new version and update date.